Fagor iKORE Oven
9 May 2022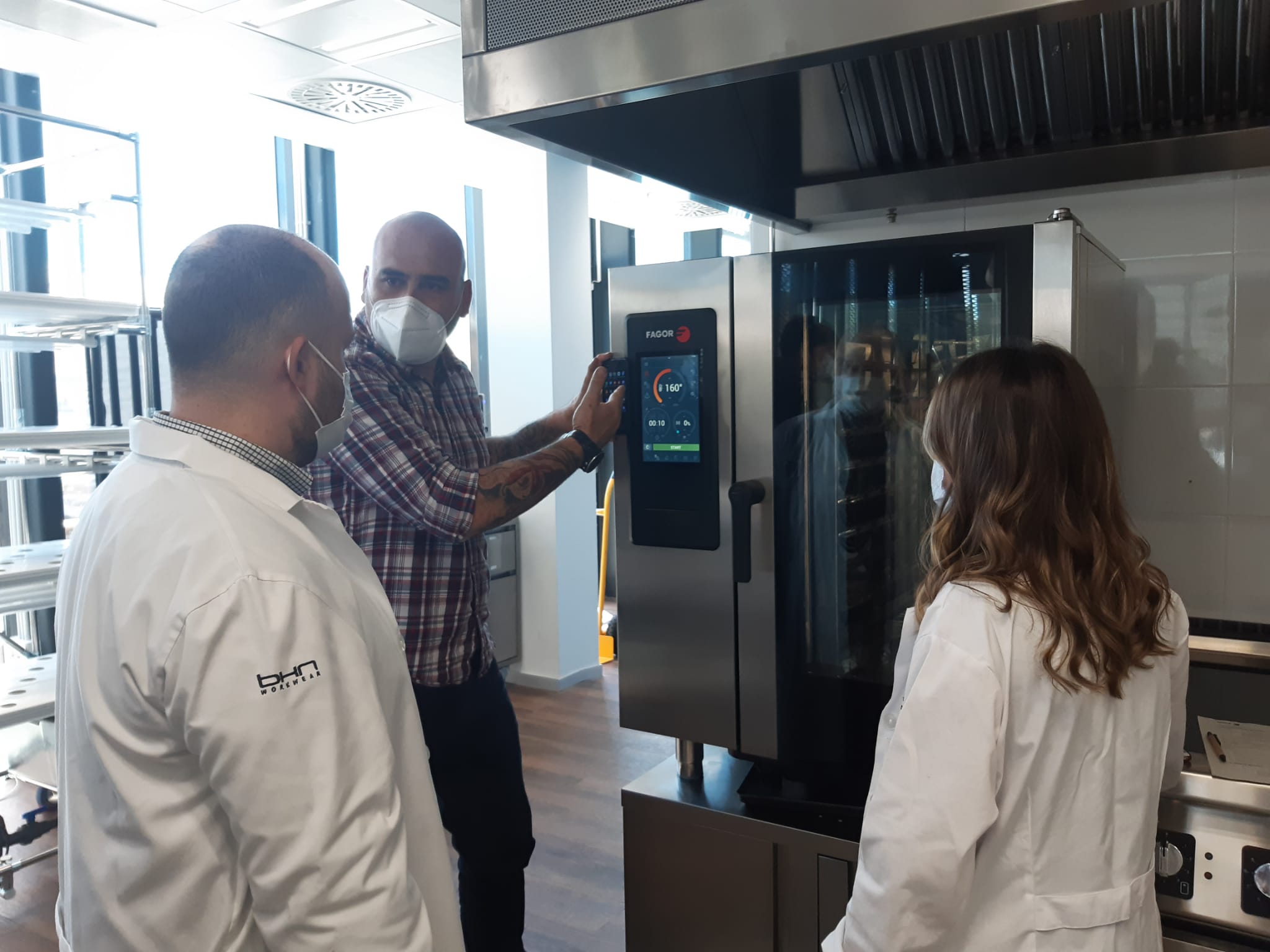 At LABe we have tested the new generation of Fagor iKORE smart ovens with the entire BCC Innovation team.
In this research project of BCC Innovation, the Gastronomy Technology Centre managed by the Basque Culinary Center, and Fagor Professional, we have tested the usability, functionality, and cooking quality of the new range of 100% digital ovens by Fagor iKORE in the real context of LABe Restaurant.
Our living lab has analyzed the usability and technological advances incorporated in this new Fagor Professional smart oven prototype in the kitchen on a day-to-day basis and, from the LABe Restaurant team, we have interviewed 30 chefs from different profiles in the sector (collectivities, independent restaurants, organized catering…).
BCC Innovation's team of technicians and chefs have carried out an exhaustive physico-chemical analysis in the laboratories to scientifically verify the impact of the technologies incorporated in the oven on the cooking quality of the food.
Thanks to the combination of scientific knowledge with culinary know-how and user-centred design, we achieved the involvement of the whole team to obtain the new generation of Fagor smart ovens.
This strategic testing has identified some key pre-launch factors:
User expectations
Suitability
Perception of the use of the ovenEvaluation of the oven
Cooking quality