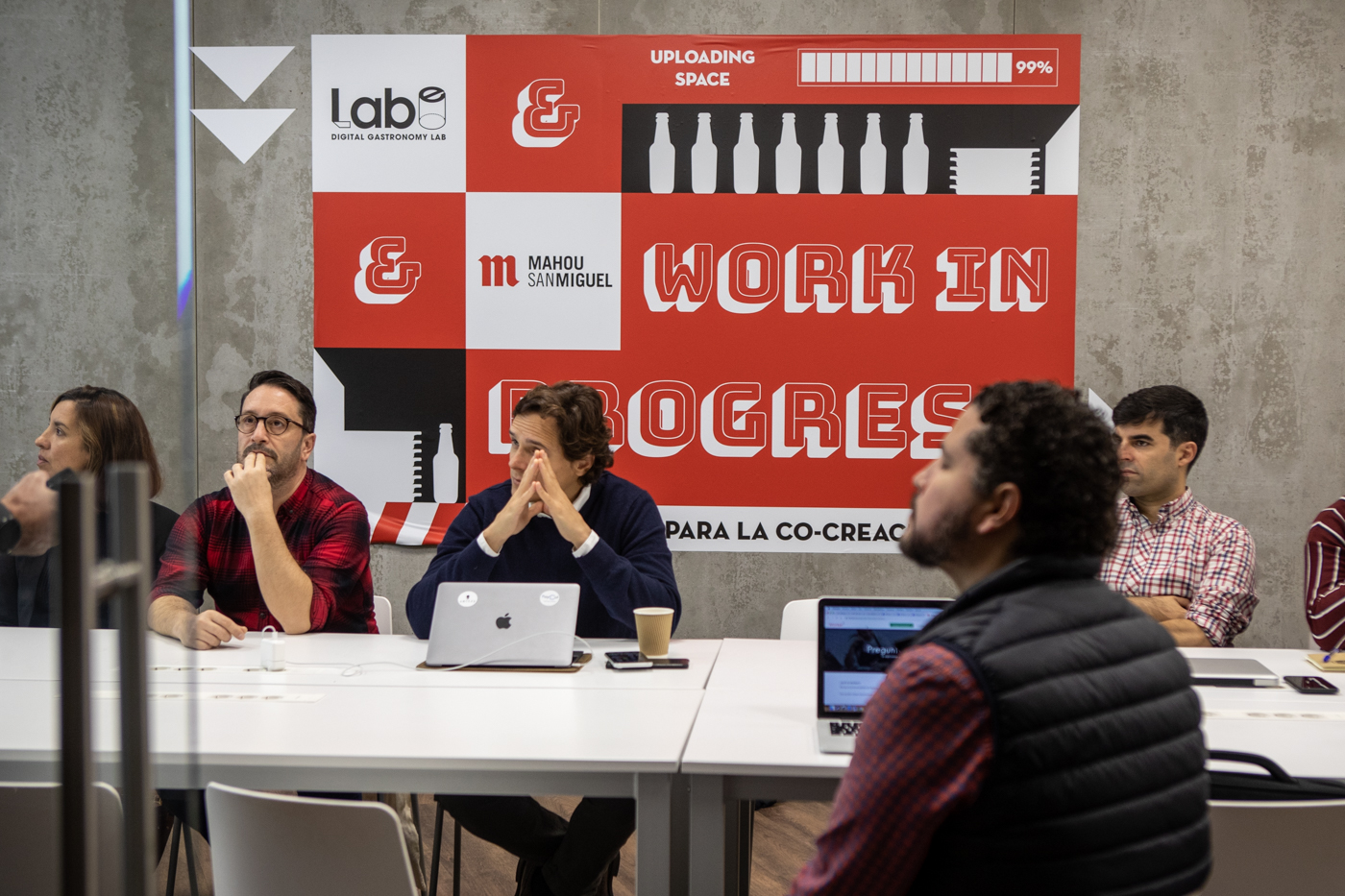 This application to see the capacity of restaurants was tested in our living lab as the winner of Mahou San Miguel's BarLab Challenge Future collaborative challenge.
The Japi app became the winning proposal of the successful 5th BarLab Challenge among more than 30 participants. This collaborative challenge is part of the Global Support Plan for the hospitality industry promoted by the Mahou San Miguel accelerator with BCC Innovation, the Technology Centre of the Basque Culinary Center, and LABe Digital Gastronomy Lab. The main objective of the edition is to contribute to the digitalization of the hospitality sector, offering innovative solutions that favour the evolution and recovery of these establishments after the pandemic. To learn more about the project: https://innovation.bculinary.com/portfolio/barlab-challenge-future/
Thanks to Japi you can check the capacity of your favourite restaurants in real time within a radius of 2 kilometres and make an appointment from your mobile phone. This free app is very useful because it allows us to save queues and waiting times that these establishments may have, as well as being able to see the active promotions and their ratings. It is also a tool for locals to optimize capacity and make themselves visible to new customers.
If the restaurant is fully booked, you can request a seat from your mobile phone or by scanning a QR on the front of the establishment. You will be able to see the queue and the waiting list at all times. When your turn has arrived or a seat is free, the system sends you a notification to your mobile phone; all you have to do is show the restaurant manager your ticket number.
As the winner of the challenge, this startup participated in a series of personalized mentoring and online pre-incubation, validation and development sessions guided by LABe experts, the Mahou San Miguel Entrepreneurship team and the support of the Bridge for Billions platform, emphasising the process of co-development, co-creation and mentoring. This has allowed Japi to reach the required level of its value proposition, business model and functionalities of its solutions.
After this design workshop with feedback from LABe's own developers on the feasibility of the project and possible improvements, a Japi pilot was launched at LABe Restaurant to test this application with real users.