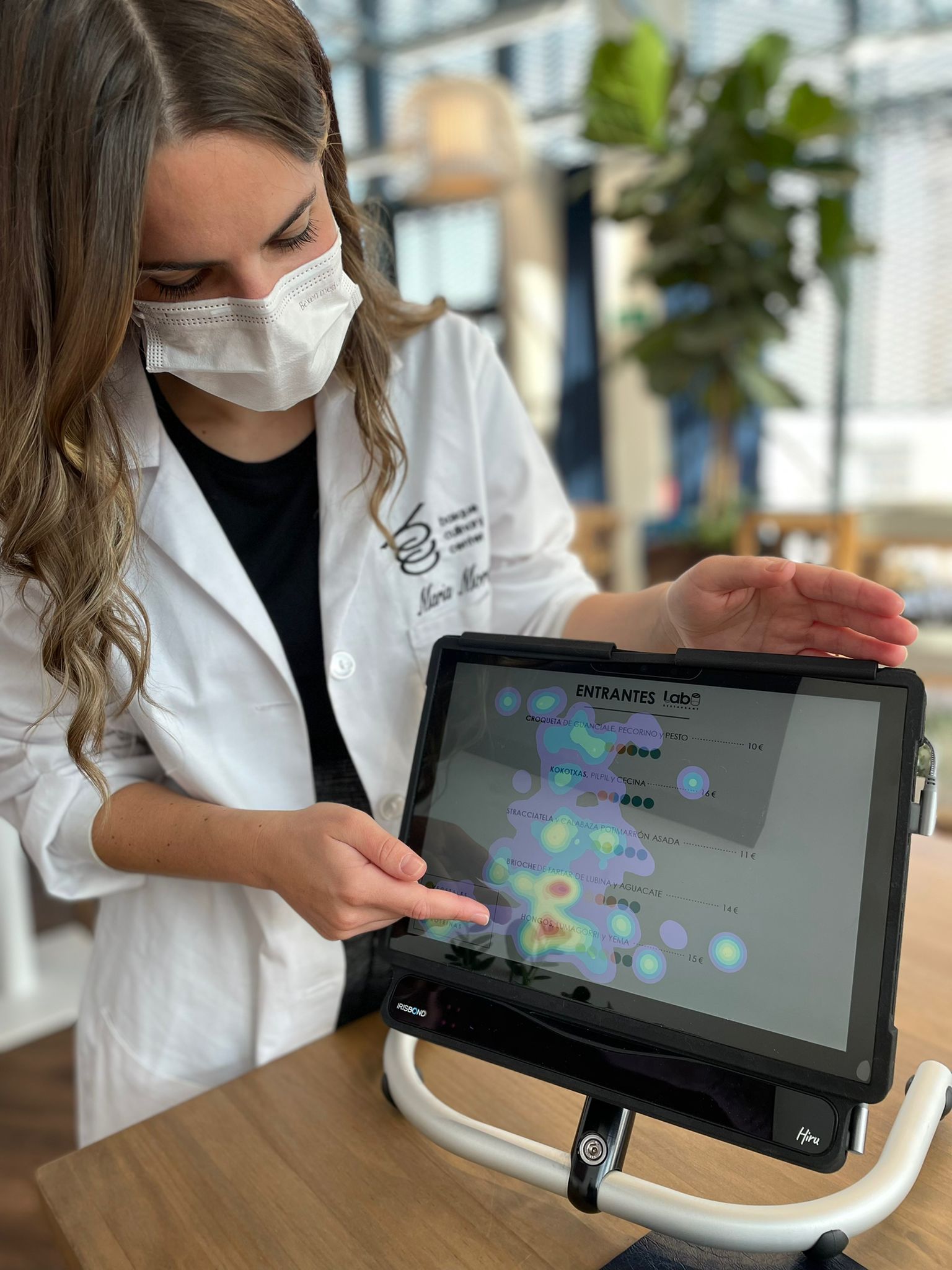 This is the first technology activated in LABe Restaurant's "Technology Table".
In the real context of the restaurant, this solution makes it possible, via a tablet where you can read the menu, to monitor the diner's eye position to provide information on the user's reaction to each element they see. In this way, it is possible to know the impact and their reactions to a certain composition and design of the same menu, characteristics linked to the preparation, price, nutritional or sensory value, among others. In short, we will be able to analyze what catches the consumer's attention and what determines their final choice.
The EyeTracker is part of the "Begi Digitala" project of BCC Innovation, the Technology Centre of Basque Culinary Center, developed by the team specialising in Sensory Analysis. Moreover, as it is located in an innovative environment such as the living lab, it turns mealtimes into a culinary experience, promoting healthier and more sustainable eating habits by better understanding the choice of a dish.