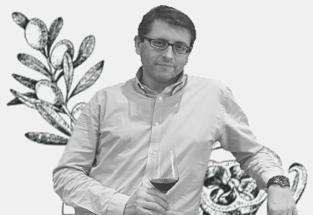 Toni Cot Serrano
CEO Bouquet
Bouquet Sensations
Barcelona
Graduate in Economics from Barcelona University and a fan of wine thanks to Bordeaux.
Creator and ideologist of the Bouquet concept. Restless by nature, communicative and always trying to offer a touch of humour and novelty. The idea for Bouquet arose, distracting me from my usual thinking, to disconnect from the realities of classic restaurants. Looking at the world of restaurants, culture and leisure, I saw certain defects in the way they fitted together and thought of logical ways to improve them by combining humanism with technology, giving rise to the Bouquet concept.
I have given experiences to about 40,000 people and businesses, I have run more than 30 themed events and I have created over 120 different dishes.
Contact expert