Women Leaders in the food sector: Italian food cooperative responding to increased demand in fresh fruit & vegetables during COVID-19 | LinkedIn
7 septiembre 2020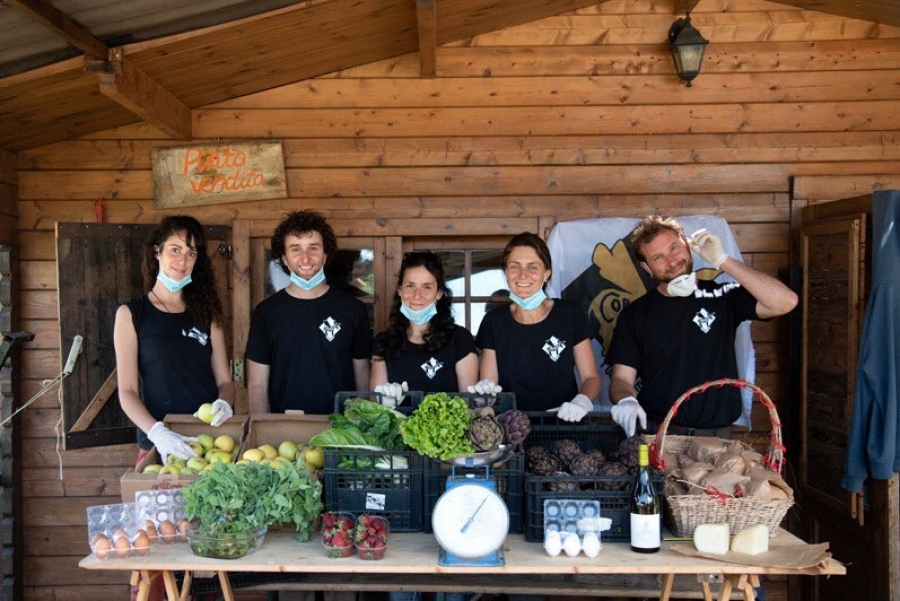 Here comes the continuation of the LinkedIn series of stories from the EIT Food WeLead Programme alumni, courageous and determined women-leaders who share their experiences and insights in navigating their companies and teams through the recent turbulent times caused by the COVID-19 pandemic. This time, I had a pleasure to talk to Alessia Mazzù, Project Officer at the Cooperativa Agricola Coraggio, a food cooperative in the area north from Rome. Alessia was heavily involved in the frontline response to the disruption of the food chain supplies in Italy due to coronavirus lockdown.
__________________________________________________________________________
Dasha: Italy was one first European countries that were hit hard by the COVID-19 pandemic, meaning there was little time to plan or coordinate the necessary efforts to ensure the food supply running from field to fork. The recent OECD report suggests farm production has been affected by bottlenecks for inputs, most notably labour, alongside with the transport and logistics problems that have been most pronounced for perishable high-value products, such as fruits and vegetables.
Consequently, simultaneous surpluses for producers and shortages for consumers and many families occurred.
As you work at the food cooperative near Rome, and it would be very insightful to know: how did you deal in this increase in demand in fresh food when responding to the COVID-19 disruption of the food chain?
Alessia: There have been 3 times the request for what we used to have for fresh vegetables and fruits mostly, as well as other foods like eggs, cheese etc. What we did basically was to create a network with other cooperatives and organic farms in our area (around Rome), so we could concentrate all the items and all the supplies that were more in the request, such as vegetables that we had, and some fruits.
We established the partnership with organic farms that produce fruits (we have some fruit trees in our cooperative, but they are still very young), as well as to cover for an increased demand for eggs, cheese and oil that we don't produce ourselves yet. As a result of these partnerships, we created a reference point/place for the area north of Rome where people could come and find the food supplies that they needed as well as have the chance to be outside and breathe some fresh air.
We also collaborated with a platform called Zolle, which distributes organic food in the city of Rome. We gave them some items to cover the primary needs for basic food items, such as pasta (mostly) and some flour. We gave them around 700 packages of organic pasta for further distribution of food boxes to the most vulnerable families in different parts of Rome.
All our efforts were aimed at responding to the increased request for food for the people. We collaborated with the platform for city food aid distribution – they got more active in reaching out to different suppliers and cooperatives, so we were able to respond quickly and give them some high-quality products.
We worked twice as much as usual, we were open on the weekends. We reached a point where we had 130 boxes prepared every weekend, so we distributed a lot of food."
Alessia and her coop's team is an amazing example of resilience and leadership that ensured a flexible safety net of food products, helping to meet the needs of most vulnerable groups.
Do you see yourself as a woman leader changing the food industry & strengthening your leadership skills, defining your vision for a more sustainable food system & devising a plan for the change? Apply to WeLead programme already today!
Source: linkedin.com