Uber in talks to buy food delivery start-up Postmates | Financial Times
2 julio 2020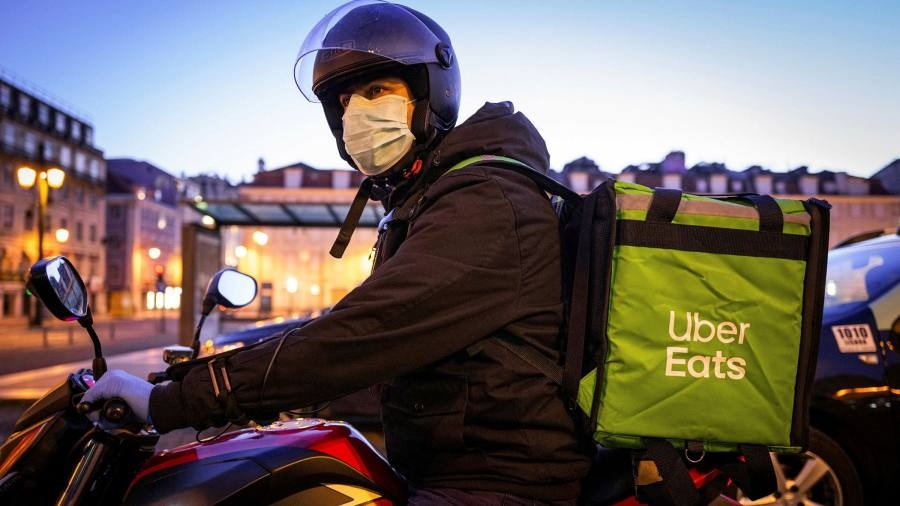 Uber is preparing an offer to buy food delivery start-up Postmates, weeks after it was beaten in a race to acquire larger rival Grubhub, according to people briefed about the matter.
The deal, which has been in the works for several days, could be reached as soon as this week, one of the people said. The proposed terms could not immediately be ascertained.
A tie-up between Uber and Postmates would hasten the long-awaited consolidation of the heavily lossmaking US food delivery market. Demand has surged as coronavirus lockdowns have prompted people to turn to online dining and delivery apps.
One person with direct knowledge of the negotiations said Uber was trying to speed up the process because a private equity buyer was also competing to buy Postmates.
The takeover interest comes as Postmates appears to be accelerating preparations for a potential initial public offering, which some investors in the company previously said they would prefer to an acquisition.
It is not uncommon for fast growing start-ups to run a so-called dual track process in the run-up to a listing, which includes evaluating an IPO as well an outright sale. JPMorgan was leading the Postmates IPO process, said people briefed on the matter.
Uber's move on Postmates follows its failure to reach an agreement to buy another on-demand food player, Grubhub, last month. Grubhub was eventually bought by European company Just Eat Takeaway for $7.3bn in stock.
US meal delivery companies have held intermittent talks about merging for the past year as the sector faces pressure to consolidate and stem losses.
San Francisco-based Postmates, which has about 1,000 employees, was valued at $2.4bn in its last funding round in September 2019.
In addition to restaurant meals Postmates couriers also deliver small goods. The company has provided same-day delivery services for a number of retailers including Apple.
Recommended
An early mover in the delivery space, launching three years before Uber's Eats business, Postmates fell behind as well-funded competitors emerged. Now Los Angeles is the only big city in which it is dominant, according to data provider Second Measure.
One reason given for the failed talks between Uber and Grubhub was concern that the deal would not pass regulatory scrutiny over competition. A combination would have created the largest meal delivery app in the US.
Postmates has a far smaller share of the US meal delivery market, with 8 per cent of sales in May versus Grubhub's 23 per cent, according to Second Measure.
According to a person involved in the talks, Uber's acquisition of Postmates would face less regulatory opposition following Grubhub's combination with Just Eat Takeaway.
Uber and Postmates declined to comment on the talks, which were first reported by The New York Times.
Additional reporting by Richard Henderson in Melbourne
Source: ft.com