Top 10 Conversational AI Platforms to Look Out for in 2020
10 julio 2020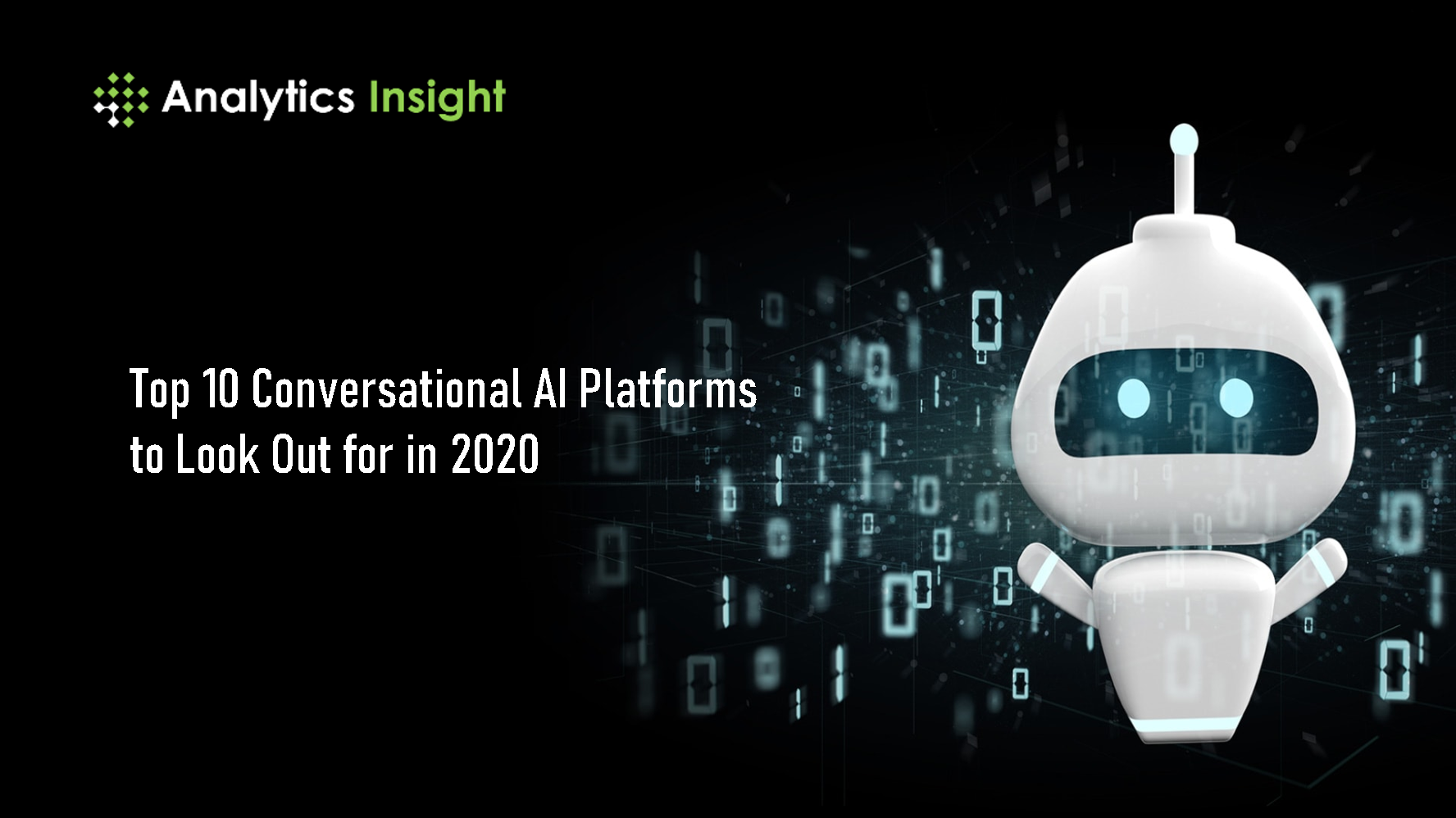 According to market reports, the global conversational AI market will worth around US$ 16 billion by 2024. It has been predicted that the significant factors driving the growth for the market is upsurge in demand for AI-powered customer support services, omnichannel deployment, and reduced chatbot development cost. As the market trends depict, the notable conversational AI vendors are focusing on the development of robust chatbot solutions for their clients, as many organizations have migrated to attain better business prospects. The increasing demand for scalable, easy to use, and cost-effective conversational AI solutions is most likely to augment the growth of the technology market worldwide. Therefore, we have brought you the ten most efficient and effective conversational AI platforms to look out for in 2020.
BotXO is a leading Conversational AI solution provider that delivers a powerful AI Chatbot Builder to companies worldwide. The company's chatbots and virtual assistants serve users within e-commerce and customer service in a multitude of industries including consumer electronics, fashion, municipalities and government organizations, banking, universities, insurances, transport, travel, healthcare, among others.
BotXO's AI chatbot is easy to implement & launch quickly with an extensive database of 12.000+ premade e-commerce sentences. It immediately answers all the most common customer questions and provides personalized product recommendations to help customers to make the right decisions. The chatbot resolves 60% customer inquiries immediately, delivering a 400% increase in conversion rates.
SAP Conversational AI automates your business processes and improves customer support with AI chatbots. You can become the ultimate intelligent enterprise by building powerful conversational agents in a heartbeat. The companies can leverage the power of SAP's highly performing NLP technology capable of building human-like AI chatbots in any language.
The platform by SAP has simple UX, collaboration, organizational accounts, versioning, and environments: the company has made a bot platform all teams can smoothly use. Through an efficient bot building process and full integration to the SAP software suite, you can launch your bot in days.
Through Houndify, you can integrate a powerful, flexible and scalable voice-enabled conversational intelligence into your product, service or business and instantly simplify your user interface. The platform's technology combines both Automatic Speech Recognition (ASR) and Natural Language Understanding (NLU) into one engine, resulting in dramatically increased speed & accuracy. It offers 125+ Domains of Understanding, Knowledge Graphs and redistribution rights from content providers – over 4x more Domains than Siri, Google, and Cortana. Your product, platform or service can be powered by Houndify.
With Passage AI's conversational interface, no consumer will ever have to wait 10 hours to get a simple answer to a question again. Customer support can finally live up to what it's meant to be—a strategic, revenue-generating business function instead of a cost-sink. The company has built the most accurate conversational AI on the market. Every day, Passage AI's team thinks deeply and critically about the future of automation and technology's role in the global economy. It believes that human connections are the business world's best asset. It's this guiding principle that powers the technology behind Passage AI's platform.
KAI is trained and ready to host the humanizing experiences today's customers demand, while intuitively opening doors to deeper customer engagements. From simple retail transactions to the complex demands of corporate banks and wealth management, your customers want instant, intelligent answers to their questions. To provide this experience you need a digital platform that is robust enough to reason and smart enough to delight. And one that is extensible enough to meet your business needs. KAI helps you deliver. Unlike other conversational AI vendors, KAI comes pre-packaged with financial skills and knowledge to create informed and effective conversations.
Kore.ai provides an enterprise-grade, end-to-end conversational AI platform that can be deployed on-premises or to the cloud that allows companies to quickly and easily build advanced chatbots without sacrificing privacy, security or compliance. The company's bots make digital interactions faster and more human, and make work simpler and more efficient.
Over the years, Kore.ai has emerged as a preferred conversational AI provider for Global 2000 companies. The company has partnered with leading ISVs and global system integrators to help companies complete their digital transformations by leveraging the power of enterprise chatbots.
The MindMeld Conversational AI Platform is a Python-based machine learning framework that encompasses all of the algorithms and utilities required for building production-quality conversational applications. Evolved over several years of building and deploying dozens of advanced interfaces, MindMeld is optimized for building conversational assistants which demonstrate a deep understanding of a particular use case or domain while providing highly useful and versatile conversational experiences.
Landbot manages and automates conversations on the main messaging channels to help you convert smarter, every time. Design, deploy and analyze your conversational strategies from the same place, sending the information across without a single line of code.
Using Landbot, you can design powerful automated conversations for WhatsApp, web or Facebook Messenger and integrate them with the tools you already use. Everything happens in real-time, with your users' choices conditioning the journey. Jump into the conversation with them, send their information to your CRM or use their data to customize and trigger campaigns over instant messaging.
Mindsay created its leading conversational AI platform to allow businesses to provide better customer experience using bots. The company wanted to create a chatbot platform that made chatbot development accessible to business users and improved, not disrupted, their existing processes.
Today, Mindsay's conversational AI chatbot solution allows business users to harness the full power of natural language processing and AI technology without any training. Quickly creating a chatbot to provide better, real-time customer service on the messaging platforms of their choice is now a reality.
AmplifyReach is focused on real-world applications of Artificial Intelligence (AI). The company's AI algorithms convert human communication into actionable context, intent & interest. AmplifyReach Catalyst platform analyzes a large amount of unstructured data and turns it into meaningful information. Catalyst platform enables businesses to separate scalability from headcount, take smarter & informed decisions. The platform is capable of ingesting data from multiple channels including API, Social, e-mail, files, databases, web (research, reviews, interaction, forums). Integration and deployment are easy and fast with multiple options. The platform provides results in real-time (in milliseconds) for faster, smarter and quick results that will help clients drive revenue, reduce cost and improve services & products.
Source: analyticsinsight.net