SGM Food Solidarity Fund — Social Gastronomy Movement
13 julio 2020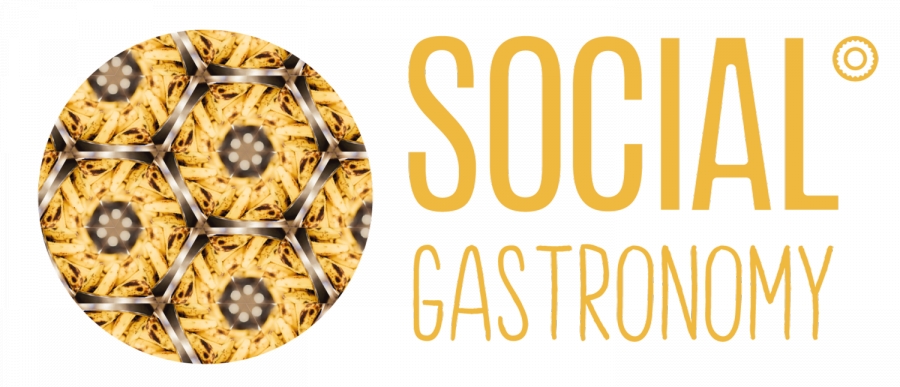 + What is the Food Solidarity Fund?
On June 18, 2020, Sustainable Gastronomy Day, SGM joined forces with The World's 50 Best Restaurants to launch the SGM Food Solidarity Fund. This fund is an extension of the #SGMSolidarityChain initiative on Instagram, which addresses the effects of COVID-19 worldwide. The initial funding provided by The World's 50 Best Restaurants gives SGM the resources and opportunity to start supporting local communities to bring food and support to the most vulnerable in their communities.
+ How did the Food Solidarity Fund Start?
SGM has been connecting projects related to social gastronomy for more than 2 years. In front of the COVID-19 crisis, we started by creating a solidarity chain on our Instagram to give visibility to resilient initiatives from our network. Quickly, we have wanted to go further in helping them pursue their missions while they and the community they serve face severe economic difficulties. That's how the Food Solidarity Fund initiative by SGM was born.
+ How can I support the Food Solidarity Fund?
Donate now to help our Social Gastronomy projects serve those in need and thrive through this unprecedented crisis. You can join forces with us and help us support even more SG organizations through the Food Solidarity Fund by contacting us at [email protected]. See more options below for how you can participate.
+ Who is eligible to participate in the Fund?
We invite all SGM Member organizations to apply as long as they are registered NGOs with a focus on Social Gastronomy providing emergency food security directly, or as part of a larger collective. We are seeking to fund projects focused on an innovative solution to participate in the 1 million meals campaign and aligned with SGM values of service, collaboration, gratitude and equity.
+ What is the process of Fund selection?
Fill in in the Food Solid Food Solidarity Fund application form + 1-2 min video
Applications will be reviewed by our inclusive and independent jury
10 selected SGM organizations will recieve USD 10,000 in support of their work in food security
We facilitate online collaboration and mentorship to foster innovation and growth
Food reaches vulnerable communities (goal 1 million meals)
10 week storytelling campaign to help raise awareness of the incredible work being done by these Social Gastronomy organizations
+ What is the timeline?
We are accepting applications from July 3-24
The jury will review applications during the week of July 27
August 3- We will announce 10 selected organizations
Organizations will be awarded USD 10,000
Aug-Oct: SGM will provide mentorship, resources, and opportunities for digital collaboration
Aug 10: We launch a 10 week storytelling campaign sharing the successes of selected organizations
+ What do beneficiaries of the Fund receive?
The 10 selected beneficiaries will receive:
A grant of USD 10,000
Support from SGM in terms of mentorship, collaboration, and presentation materials
participation in a 10 week storytelling campaign
The opportunity to be a part of a global collective of Social Gastronomy changemakers
+ Is the grant funding restricted or unrestricted?
The grant is unrestricted, meaning your organization may use the funds for the specific need your organization has to accelerate impact.
+ What do I need to submit as part of my application?
The application will provide space for you to answer a questionnaire that will help us gain a better understanding of your innovative work. We will also need:
A few pictures of your project, including the project's logo, if there's any
Links to social media
A 1-2 minute video showing us how are you taking actions in response to the COVID-19 crisis to feed and support your local community and what do you hope to gain and contribute through your participation in the Food Solidarity Fund?
+ Will my video be made public?
Yes, if you are selected, we will publish your application video.
+ When do I have to submit my application?
The deadline for applications is July 24, 2020
Source: socialgastronomy.org