PRET A MANGER LAUNCHES SOUS VIDE DARK ASSEMBLY KITCHEN IN NYC
18 enero 2021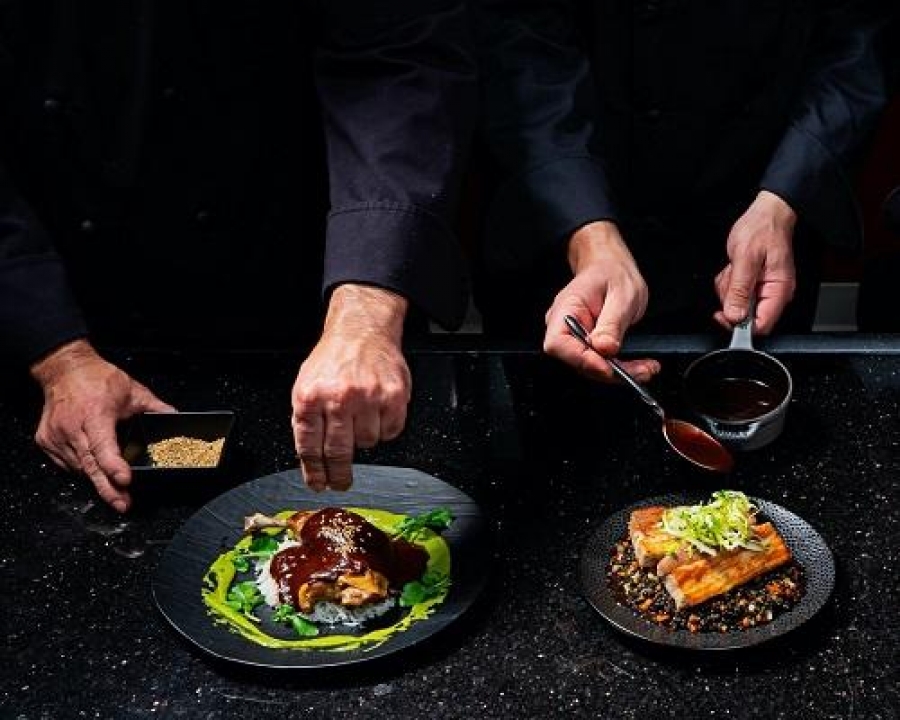 Pret a Manger partnership with Cuisine Solutions comes as other restaurant brand are looking to creative ways to boost the bottom line.
Restaurants are also leveraging host kitchens, dark kitchens and virtual brands. At Restaurant Next, Wow Bao, CEC Entertainment and Brinker International shared their innovative approaches.
CS DAK was implemented by Pret A Manger's team and operate out of their midtown store, where they will exclusively use fully cooked, sous vide products, a minimal contact cooking process that eliminates the need for from-scratch cooking. The onsite culinary staff only need to assemble menu items for all cuisine concepts, using Cuisine Solutions products. «Cuisine Solutions is a leader in innovative cooking methods and creative menu items, and we are excited to partner with them to debut the world's first Dark Assembly Kitchen,» said Pret A Manger's Pano Christou, Chief Executive Officer. «During this unprecedented time, Pret A Manger is greatly looking forward to embracing the evolving retail environment and reacting to changing needs of New Yorkers.»
Cuisine Solutions' menus and proprietary products feature the highest quality ingredients, developed by one of the most innovative culinary teams in the food industry. Comprised of over 55 acclaimed chefs from Cuisine Solutions' USA, Asia, Europe and Middle East, they have drawn inspiration from their heritage and home, to create Cuisine Solutions' 290+ sous vide menu items.
As HT previously reported in the HT Talk Podcast, Taffer's Tavern in Alpharetta, Georgia, is offering sous-vide menu items from Cuisine Solutions.
Cuisine Solutions creations are fully cooked, pasteurized and vacuum-sealed. By using this method, CS DAK streamlines operations in a smaller kitchen footprint, therein reducing labor costs and minimizing food waste, while increasing operational efficiency, safety, and consistency, and allowing for multiple concepts to run out of a single kitchen.
For more than 30 years, Cuisine Solutions has built a strong foundation of partners worldwide such as Starbucks, Panera Bread, Emirates Flight Catering, ANA, Hilton, Marriott, Costco, Whole Food and more. For more information on CS DAK and its offerings, visit csdak.com.
Source: hospitalitytech.com