Phase Two re-opening of New York City businesses begins on Monday, June 22
22 junio 2020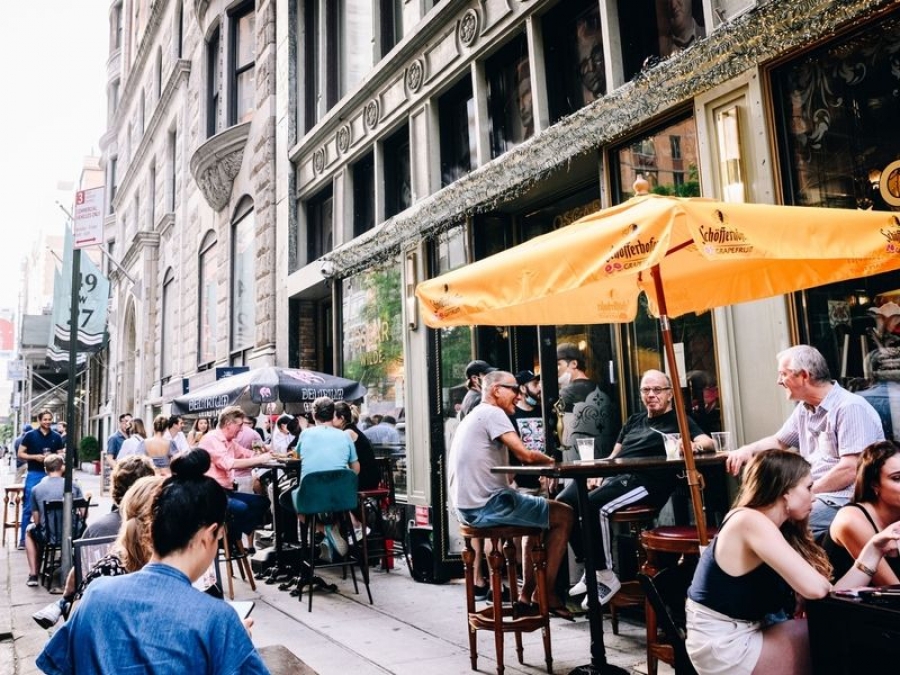 The administration estimates that 150,000 to 300,000 people will return to work in New York City during phase two.
"I've talked to a lot of business leaders. They feel ready," de Blasio said.
The centerpiece of phase two reopening is the administration's Open Restaurants plan, which allows outdoor dining. Phase two does not yet allow restaurants to seat customers inside—one of the major reasons for lost revenue during the pandemic. Outdoor dining is seen as a way to turn the tide in favor of restaurant owners, however.
"We're going to make it work, and outdoor dining is the way forward," de Blasio said.
The plan includes five options for restaurant owners. Curb-lane seating will allow restaurants to set up seats in appropriate parking lots or along curbs adjacent to their business. This element will be allowed through Labor Day weekend. Basic sidewalk seating will be allowed through October. Open-street seating will begin in July and will be coordinated by the Department of Transportation and community groups. Backyard and patio seating will be permitted at appropriate restaurants. And there will be a plaza-seating component, one that will entail business-improvement districts working with restaurants to extend seating into public plazas following Department of Transportation approval.
The mayor said the application process for any restaurant to apply for the seating and regulation measures will be done online and ready by tomorrow morning for use. He said the application process will be simple and streamlined.
"It will take very few clicks to get done," he said. "You self-certify. Click Send and you're in and you're ready to go for Monday."
The mayor signed the Open Restaurants initiative executive order after making the announcement. He sat beside Andrew Rigie, executive director of the NYC Hospitality Alliance. Rigie praised the initiative, calling it "an equitable plan that really works for so many people."
"We needed to get creative with outdoor space," Rigie said. "This plan that has been implemented today is so critical in getting the support to business so they can stand a fighting chance in coming back and rebuilding our industry."
Other industry leaders praised the decision by the de Blasio administration to allow outdoor dining.
«For an industry that has been put through the ringer, this is the true start of our recovery,» said Melissa Fleischut, president and CEO of the New York State Restaurant Association. «While we still have a long way to go, this is finally some good news for the hardworking New York City restaurants and the hundreds of thousands that they employ.»
Source: crainsnewyork.com