Pandemic Ups The Ante For Digital Restaurant Orders, Delivery
29 junio 2020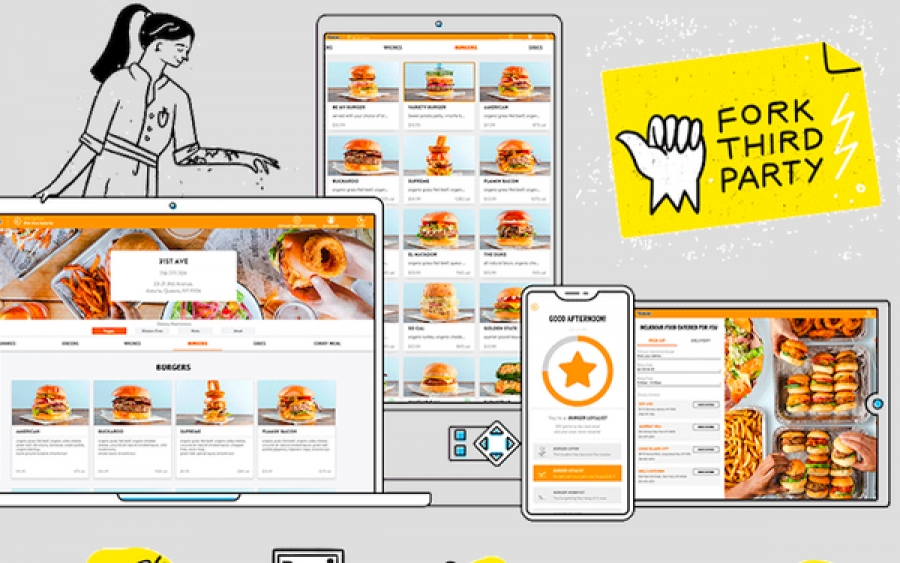 Lunchbox image.
It's anyone's guess how long the impact of COVID-19 will put a financial squeeze on restaurants large and small. In the meantime, eateries of all sizes have little choice but to improve their digital ordering and delivery experiences.
If the pandemic has done anything across the board, it's shone an even brighter spotlight on the oft-tenuous relationships restaurants have had with third-party ordering and delivery "partners."
At the top of the food chain, on June 11 Yum Brands—parent of KFC, Pizza Hut and Taco Bell—sued delivery provider Grubhub for alleged breach of contract. Just two years earlier, Yum had invested $200 million in Grubhub.
Further on down the line, small restaurants dependent upon third-party deliverers had been suing them for a variety of perceived offenses even before the pandemic.
advertisement
advertisement
"It has totally gotten worse," Sarah Kabakoff, vice president of solutions at digital ordering platform Lunchbox, whose clients include the Bareburger chain, tells Marketing Daily.
"I've talked to many restaurateurs who feel that it's not even profitable for them to open at this point. If they were to open and pay their staff, they can't make any money because the third-party delivery companies are taking so much out of their pocket."
Sam Eckstein, co-founder of Springbone Kitchen restaurants in New York, which uses Lunchbox, says, "When the restaurant operating model is built around 10% or even single-digit profit margins, how is a 15% third-party delivery commission sustainable?"
Lunchbox is looking to shift this dynamic with a flat-fee model for restaurants—as opposed to charging per transaction or taking a percentage of each transaction. The company partners with Relay and DoorDash for delivery.
On the app side, an analysis from mobile data provider App Annie shows significant growth in downloads of apps for QSRs that took steps to make remote ordering easier after the pandemic began. Examples include curbside pickup, geo-fence ordering and in-app promotions.
Comparing January to May of 2020, downloads increased 55% for Dunkin', 45% for Panera Bread and 25% for Pizza Hut, according to App Annie. The company says the average consumer spent 20% more time each day on mobile in April of 2020 versus a year ago.
Marketing platform SimpleTexting surveyed 500 consumers, business owners and marketers and found people check their text messages more than any other app on their phones. Among the respondents, 68% said checking, sending and answering text messages is the activity they're most engaged with on their phones.
This trend isn't lost on restaurant chains like Sonic, with more than 3,500 outlets in 44 states. Sonic has long used MMS texting—messages with a picture or video, as opposed to text-only SMS messaging—particularly when offering coupons and limited-time offers.
In early January, Sonic tried next-generation RCS messaging, whose attributes include the ability to show things like menus, in partnership with Mobivity Holdings' Recurrency platform.
Sonic's pilot test did not leverage offers, discounts or other incentives but resulted in five times as many app downloads versus previous MMS mobile messaging. It also drove three times the app registration rate versus typical downloads from MMS recipients and a 50% purchase rate from registrants.
Kim Lewis, Sonic's vice president of digital strategies, called the pilot "impressive, especially since we were using a new technology and no offers or incentives.»
Sonic is still using RCS messaging, according to a Mobivity rep.
Source: mediapost.com