New Wave Foods heralds "year of the shrimp," netting US$18M for plant-based seafood analogs
25 enero 2021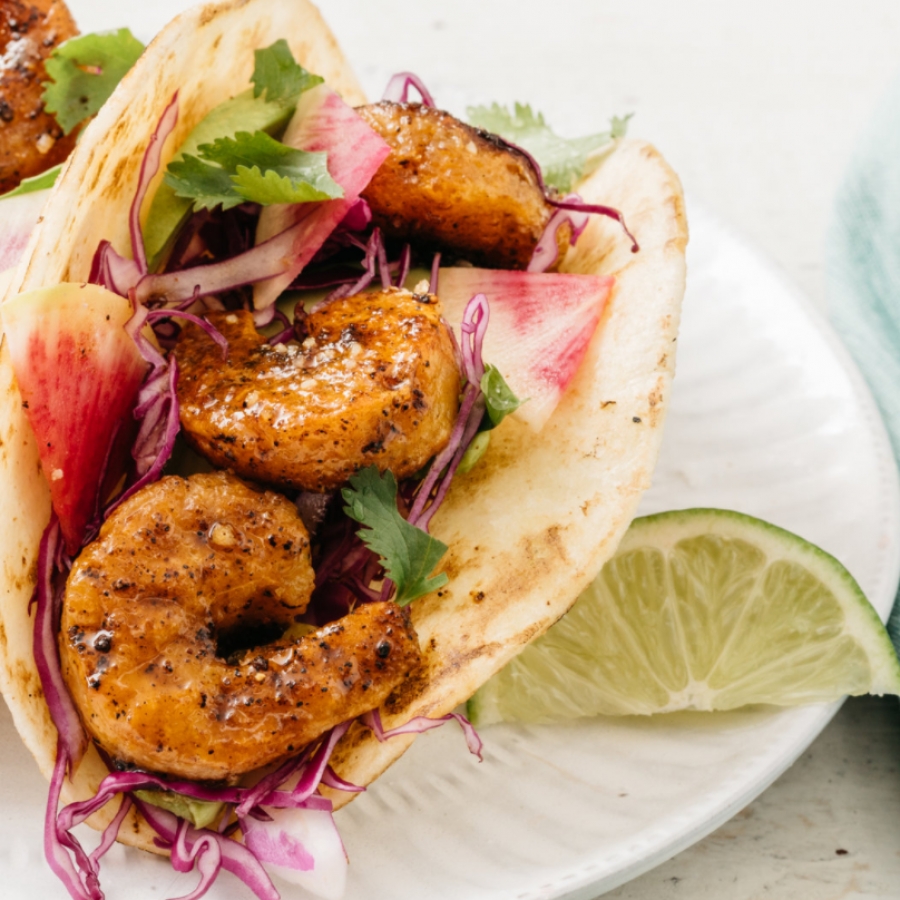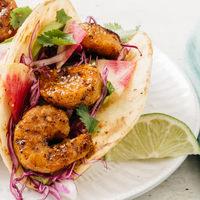 07 Jan 2021 — New Wave Foods completed a US$18 million Series A round to finance the rollout of plant-based shrimp made from sustainably sourced seaweed and plant proteins. The company's flagship product is marketed as "virtually indistinguishable from ocean shrimp in terms of taste and texture."
The company looks to expand its plant-based shellfish offering to lobster, scallops and crab following the rollout of its plant-based shrimp product. It will initially focus on selling its product to US restaurants and foodservice locations.
"Ultimately, for us, we had to get the texture of shrimp right or we wouldn't have had anything," Michelle Wolf, co-founder and chief technology officer of New Wave Foods, tells FoodIngredientsFirst.
"The texture and eating experience for shrimp is quite particular: there is an initial snap and it's much more succulent than red meat or even finned fish," she explains.
"That's what led us to working with functional ingredients derived from seaweed and marrying that with plant protein, which served as the foundation of the product."
The global shrimp market is estimated to be worth US$9 billion. "Our product is now ready for distribution and gearing up for 2021 to be the year of the shrimp," says Wolf.
US consumers eat an estimated 1.5 billion pounds of shrimp annually, making shrimp the most consumed seafood in the US, as highlighted by the company.
The consumption of shrimp is twice as much as that of salmon or tuna. Notably, 80 percent of shrimp is consumed in foodservice.
A passion project of culinary finesse
New Wave Foods' proprietary product is a result of years of close collaboration between top-tier culinary experts and R&D specialists. The Series A financing enables it to scale up production, expand sales activities and boost marketing efforts.
"Plant-based product development poses some interesting technical challenges that are tackled by our internal R&D team," details Wolf. "We worked with a Certified Master Chef to ensure that we would bring forward a product that would delight consumers."
Leading the investment round was New Enterprise Associates (NEA) along with Evolution VC Partners and other new and existing investors. Tyson Ventures, the venture capital arm of Tyson Foods, invested in the company as previously announced in September 2019.
Liza Landsman, general partner at NEA, will join the New Wave Foods Board of Directors.
"Plant-based protein is one of the most important consumer trends in decades, with explosive demand for healthy, sustainable products and New Wave Foods is delivering a plant-based seafood alternative that is delicious, responsible and humane," she comments.
Fish from fungus and more no-catch offerings
The cultured and alternative seafood space has attracted significant investments in recent times and technologies show no sign of slowing down. "It's an uncompromising, category-defining approach to a fast-growing market," remarks Landsman.
From pioneering technology including 3D printed cell-based shrimp meat made in a laboratory, to fish made from fungus – technologies are breaching new realms of possibility.
the next big thing" in alternative proteins. Other key ingredient players, such as Hydrosol, alongside food giants including Nestlé, are stepping into the space, with significant progress anticipated by the companies this year.
Last September, Givaudan hailed plant-based fish products as "
Following promising R&D results, plant-based seafood is hot on innovation investors' radar. "2020 [was] a banner year for companies producing both plant-based and cell-based seafood products in terms of investments," said Lou Cooperhouse of BlueNalu, which closed on a US$20 million Series A round of financing for cell-based seafood.
The rising popularity of no-catch seafood has prompted industry to set a new standard for no-catch products, which saw the launch of an environmental certification system for plant-based seafood last October by auditors of the fishing industry.
As plant-based trends reach global phenomenon status, Innova Market Insights' Top Ten Trends report saw a renewal of 2020's "Plant-Based Revolution Trend". As a natural progression, this year's "Plant-Forward" theme spotlights expansion to different regions and categories in 2021.
By Benjamin Ferrer
To contact our editorial team please email us at
editorial@cnsmedia.com
If you found this article valuable, you may wish to receive our newsletters.
Subscribe now to receive the latest news directly into your inbox.
Source: foodingredientsfirst.com