How to dress your drink in innovation and creativity?
4 febrero 2021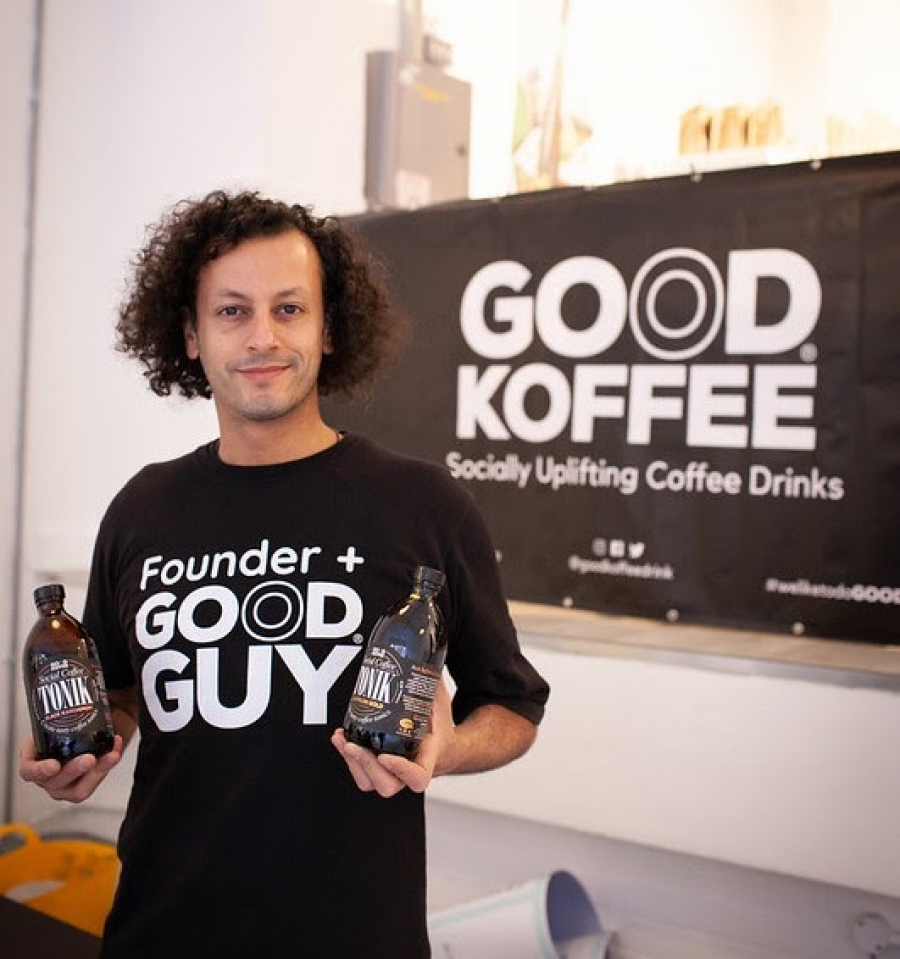 In conversation with Chris Crocker, Founder of Good Koffee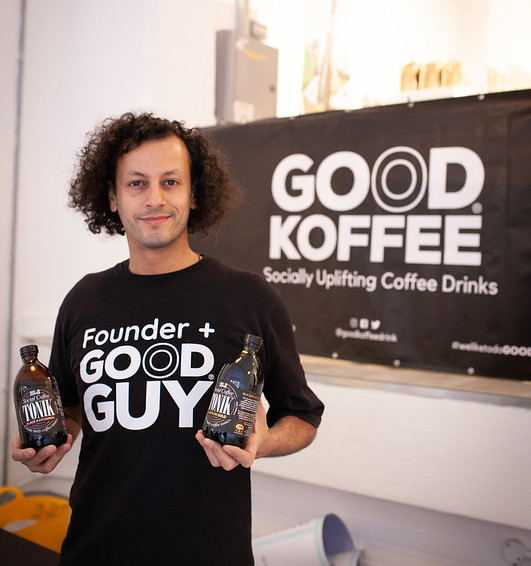 If you were asked to create your own "dream drink" and sell it, what would you choose to sell? And if you see that everyone around you is trying to sell their own version of dream drink too, what would you do to stand out? I have asked this question to a lot of people and most of them answer, "we would try to dress our drink in innovation and creativity. After all it's the newness and the sense of adventure that intrigues humans." Although it might be true, it is easier said than done. I have surfed through the shelves of various supermarkets and while at first glance, a lot of drinks did seem 'novel', when I carefully looked at their packaging information, I found out a lot of them are quite similar. There's nothing truly new to a lot of them. And that's how I realised that although everyone talks about making a product creative and innovative, not everyone has been able to do it. It is not impossible but only few people have been able to really make their drinks stand out. One of them is Chris Crocker, the founder and GOOD Guy of the GOOD KOFFEE. Chris Crocker is an actor turned entrepreneur, who has worked to develop the UK's first Coffee Kombucha and is now working to bring even more novel drinks to the market.
Last week, I reached out to Chris, to talk about incorporating creativity into developing a new product and asked him to share the lessons he has learnt till now in his entrepreneurial journey.
How did you come up with the idea for GOOD KOFFEE and why is this 'KOFFEE' good?
It started, almost 10 years ago, with my trip to New York, when I tried Kombucha for the first time. Few years down the lane, when I thought about launching my business, I wanted to start with coffee. But I didn't want to go the traditional route of selling 'grab and go' coffee. With my product, I wanted to offer people the opportunity to choose good. So I started researching how to ferment coffee and brew kombucha and after a series of trial and error, I developed the product 'coffee kombucha'. The fermentation process adds health benefits to the drink and makes it stand out in the crowd of caffeinated drinks. And after this product, we continued experimenting with more products and flavours and now, we also offer coffee tonics mixers.
Why is it good? When I say that with Good Koffee I want my product to be good, I don't mean it has to be good only for the consumers. With this venture, I wanted to do and choose good too. And this started when I tried a coffee from Cafe Femenino for the first time. I absolutely fell in love with it and wanted to know more about it. So I started doing my own research and found out how the organisation supports women farmers and in turn, works to elevate the value of women in their communities. I got in touch with the founders of the organisation and now the coffee we use at Good Koffee, is sourced via them. Aside from our collaboration with Good Koffee, we have also partnered with Work for Good and donate a small amount of every bottle sold to Create London.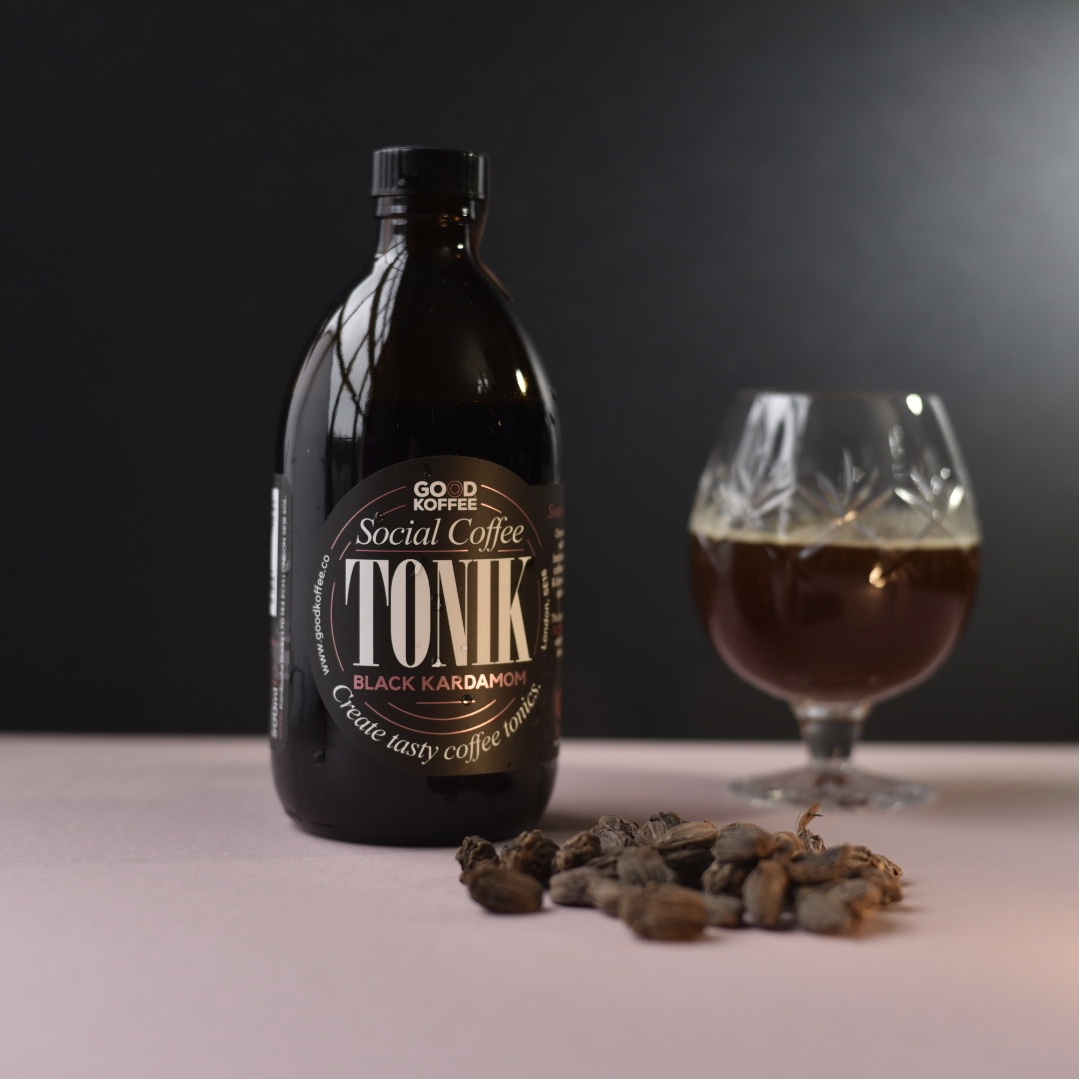 Coffee Kombucha is a novel product and with most novel products, the biggest challenge is to effectively communicate with consumers and inform them what the product and brand is really about. How do you make sure that when you are communicating with consumers, you are doing it right?
When I first launched my product in the farmers market in London, kombucha was easily available in the market, but coffee kombucha was not. A lot of consumers were confused about the product, and couldn't quite figure out what the drink is. They had doubts and wondered how we would drink it and when we would drink it. So I had to work to make sure that when my consumers are interacting with the product, the messaging is right. The first step was to replace 'c' in coffee with 'k' and this helped us to gain attention and people started noticing the brand name. Further, I worked to add the tagline 'Raw. Alive. Kicking.' to refine our message and inform consumers about the health benefits this drink offers to our gut.
Having said this, I am still working to enhance the messaging around the brand and to effectively communicate about nutritional benefits of the drink to consumers. I am currently in the process of rebranding our products and I soon plan to start communicating via stories.
Aside from effective communication, what are the other challenges you faced as an entrepreneur?
As an entrepreneur it is not enough to just have an idea. Once you have an idea, you need to implement it. And during this process, you need to think about every single step involved in development of the product from packaging, labelling, testing to making sure business is legal and operational. I do enjoy working on different tasks but sometimes, wearing all these different hats at the same time can feel overwhelming. Especially during Covid, when most of us have started stretching and extending our work hours, it is important to find the right balance otherwise this can lead to overworking ourselves.
What is once piece of advice you would give to food entrepreneurs?
Try to go as far as you can without investing a lot of money. Money can surely bring comfort to life and make it easier. But when you lack financial freedom or are on a tight budget, it forces you to be innovative. It pushes you to find creative solutions to your problem.
P.S: If you want to know more about GOOD KOFFEE, check out their website, and instagram account. Aside from this, Chris also hosts The Good Talk podcast which you can find on spotify.
Source: seleswrites.blogspot.com