How food and hospitality can flourish in the next normal
22 junio 2020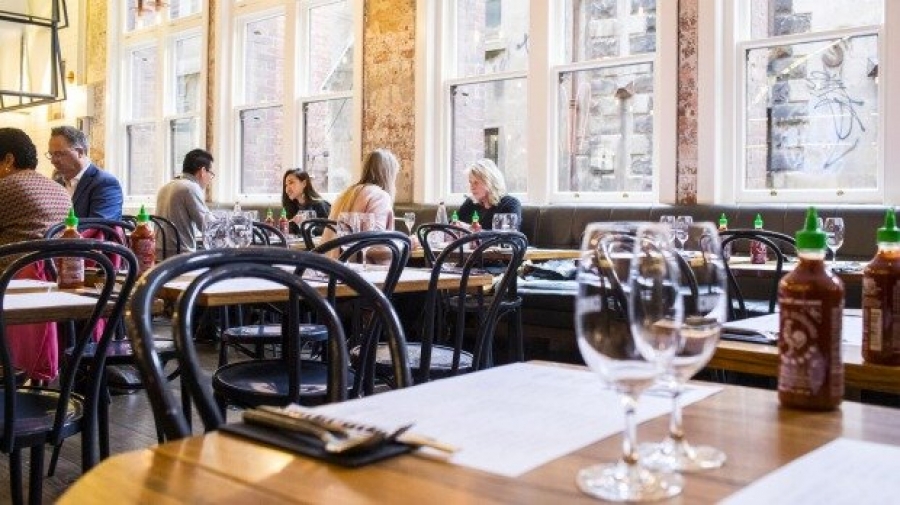 Joe Vargetto, the chef and owner of Melbourne's Mister Bianco and Massi, has worked hard during the shutdown to survive, so that he could then thrive. This is now paying off. During the lockdown he was selling produce from the back of a truck and delivering lasagnes from a Mini. Gemima Cody, the reviewer for The Age, reports that "as soon as reopening was announced the phones were unmanageable, and they had to shut off online reservations to cope." Vargetto says «we could have served people a thousand times over.»
Fine dining outlets have also been hard at work laying the ground work for their return. Ben Shewry has turned Attica into a take-home emporium with dining kits and merchandise sales. The three-hat restaurant Brae, also started up produce and baking operations that kept its connections with suppliers and consumers going so that it can reopen on June 25. Rene Redzepi has turned his ground breaking Copenhagen restaurant Noma into an outdoor burger joint, with a return to more normal service to follow at a suitable time.
The Way Forward
Go Safe, Go Slow, Go Smart
Make sure you welcome your customer back! Give them the best experience you can. Invest in updated and agile marketing and communication campaigns, promoting customer confidence in the food & hospitality safety and capability of your venue or precinct. Wherever possible make the customer transaction easy and risk reduced. Go Safe and ensure you Show Safe.
Loyalty to Locals Leads to Longevity
Double-down on delivery and pick up in store capability. While we can expect attrition from the current peak of click and collect, the growth of this channel to customer should remain part of a customer focussed service offer. Concentrate on the locals as international and some domestic travel will be restricted for the foreseeable future.
Capture Common Spaces for Capacity
Capability of operators and precincts needs to be maximised. Work together to utilise common use spaces for additional seating – consider making seating pockets in food courts – or open up new zones (eg rooftop), to improve dining capacity.
Analyse All Areas
Strategy analysis is essential to ensure your business is aligned to a changed set of customer wants and demands. Identify critical risk and customer service friction points.
Prior Preparation Prevents Poor Performance
Do not underestimate the task of getting a venue up and running again. Justin Hemmes of the Merivale Group has said that it is not a re-opening, but rather an opening. Everything must be learned from grass roots: Staff, training and systems will not be able to just pick up where they left off over two months ago. Justin emphasises that venues need to plan their opening and their next phases now.
Less is More, More or Less
Invest in improved operational efficiencies like streamlining your menu or food service plan, placing the focus on protecting profit while satisfying customers. New design of your venue or precinct needs to be considered. Maximise operational efficiencies and safety for staff and customers through design and layout rethinking that isn't necessarily expensive.
Source: futurefood.com.au