Apeel Sciences has raised $250M in new capital
9 junio 2020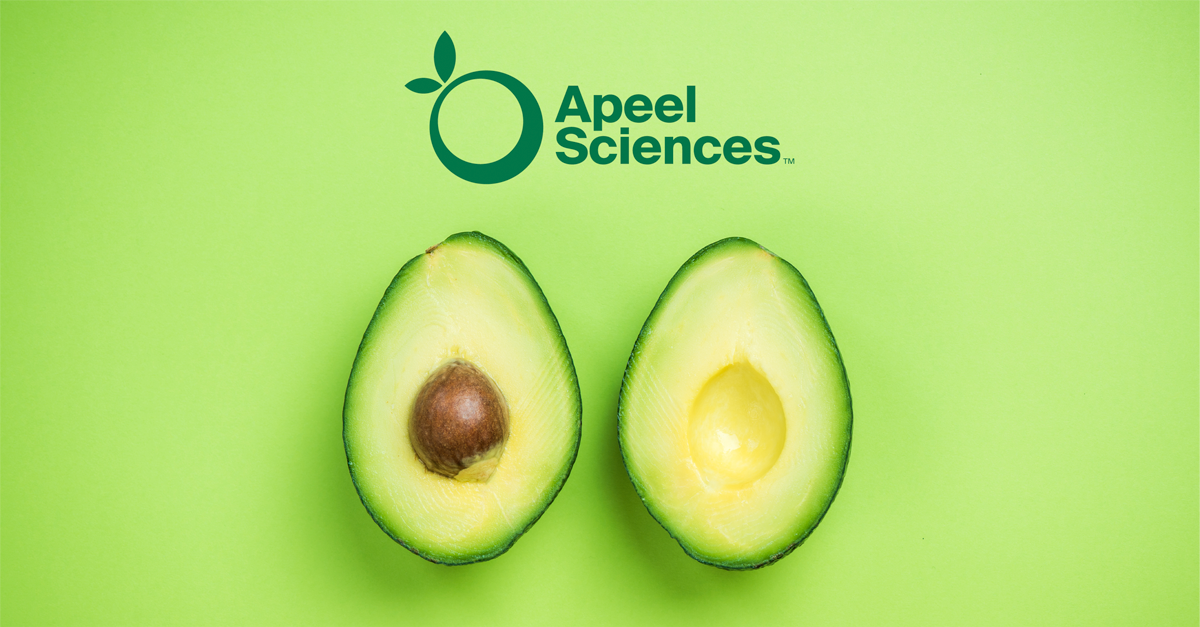 Apeel Sciences has raised $250 in new capital through a round led by GIC. Additional participants include Viking Global Investors, Upfront Ventures, Tao Capital Partners, and Rock Creek Group, along with Oprah Winfrey and Katy Perry, who are both minority, non-participatory investors in support of the company's mission to reduce food waste and realize a sustainable food system.
This round, which brings Apeel's valuation north of $1 billion giving the company unicorn status, will support the company in tackling food waste on a global scale, as it works to relieve pressures on food supply chains.
Founded in Santa Barbara, California, in 2012 by James Rogers, a Ph.D. graduate of the University of California, Santa Barbara, with a grant from the Bill & Melinda Gates Foundation, Apeel Sciences' technology was originally developed to address post-harvest food loss being experienced in developing countries due to a lack of refrigeration.
Noted as a World Economic Forum Technology Pioneer, and recognized as one of TIME Magazine's Best Inventions and among Fast Company's World Changing Ideas, Apeel Sciences has developed a method for extracting molecules from organic agricultural waste and byproducts – such as grape skins that remain after wine production processing or banana peels, leaves, or stems left over after harvesting – to create undetectable edible barriers derived from natural plant extracts.
These barriers significantly slow the process of decay of fresh produce, making each piece of fruit its own microclimate and extending shelf life without refrigeration, a controlled atmosphere, or preservatives.
Working with the knowledge that spoilage is caused by oxidation and water loss, the coating, which can be easily washed away with water, protects fruit and vegetables through controlling the rate at which water and gasses enter, or are released by produce. This effectively makes obsolete the use of gas, wax, or other techniques currently used in the industry in the attempt to keep produce fresher longer.
This technology can drastically reduce food waste along the entire supply chain, from packers, to retailers, to homes, and is on pace to save 20 million pieces of fruit from going to waste at the retail stage, and extending shelf-life in homes where food waste is three-fold.
"We are proud to team up with GIC to help create a better future with less waste," said James Rogers, founder and CEO, Apeel Sciences. "Food waste is an invisible tax imposed on everyone that participates in the food system. Eliminating global food waste can free up $2.6 trillion annually, allowing us to make the food ecosystem better for growers, distributors, retailers, consumers and our planet. Together, we're putting time back on the industry's side to help deal with the food waste crisis and the challenges it poses to food businesses."
Due to economic pressures inherent within the food production industry paired with the limitations of existing logistics, the most popular varieties of fruit and vegetables available in markets today have been bred for their ability to hold up through sometimes extended periods of transportation, not for flavor or other gratifying characteristics.
Apeel's technology will be able to expand and widen the range of foods available to consumers on a year-round basis, while also reducing the need for pesticides and refrigeration and easing the overall environmental impact of agricultural production.
It also will enable organic produce, which once was unable to be shipped to certain overseas markets due to its perishable nature, to be sold to a wider range of buyers.
Indeed, COVID-19 and its massive effects on our food supply chains have also shed light on the critical importance of being able to guard and extend the shelf-life of our perishable food supplies.
A key factor embedded in our current system is how closely the system is calibrated to past supply and demand expectations and the exact perishability of fresh produce, said Apeel, who noted that when the system is stretched, it breaks. With Apeel's technology, these timelines can be extended, thus increasing operational flexibility for suppliers, retailers, and consumers.
U.S. retailers that have sold food using Apeel's technology have reported a reduction in unsold produce of 50 percent, and growth in dollar sales of between five and 10 percent, according to the company, that goes on to state that retailers also saw an incremental 10 percent growth in dollar sales when sold in conjunction with in-store marketing campaigns.
However, the application goes beyond answering the challenges faced by more developed retail value chains.
After being awarded $100,000 from the Bill and Melinda Gates Foundation in 2012, the foundation used Apeels' Edipeel product to more than double the shelf life of cassava root – a widely produced crop across Africa and a main source of calories. Once harvested, cassava must be eaten or processed within 48 hours before it rapidly spoils – a fact that has limited African smallholder farmers from being able to commercialize their crops. This ability to extend the life of cassava and enabling commercialization has the potential to lift the market value of the crop by $1 billion in Nigeria alone,
"I hate to see food wasted, when there are so many people in the world who are going without," said Winfrey. "Apeel can extend the life of fresh produce, which is critical to our food supply and our planet too."
– Lynda Kiernan is Editor with GAI Media and daily contributor to the GAI News and Agtech Intel platforms. If you would like to submit a contribution for consideration, please contact Ms. Kiernan at lkiernan@globalaginvesting.com.
Source: globalaginvesting.com