Ghost Kitchens Could be Worth $1T Globally by 2030, Plant-Based Products Sell 23% in Meat Section + More
20 julio 2020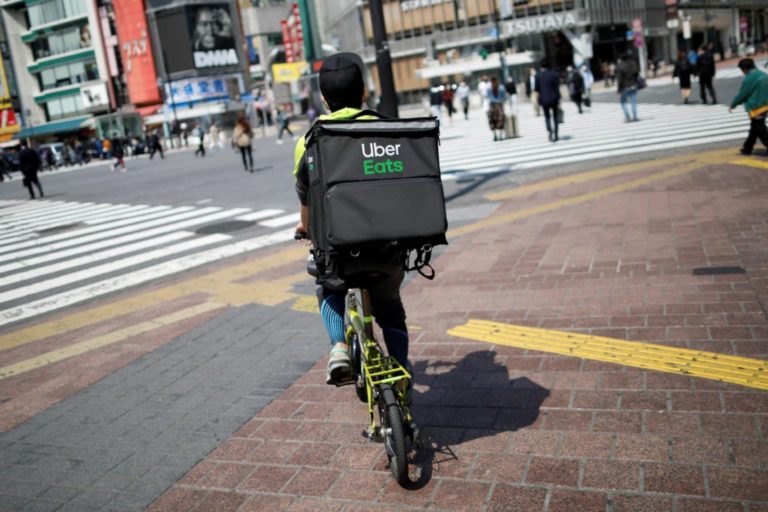 ⚡️ Love our newsletter? Share the ♥️ by forwarding it to a friend! ⚡️Did a friend forward you this email? Subscribe
here
.
SPONSORED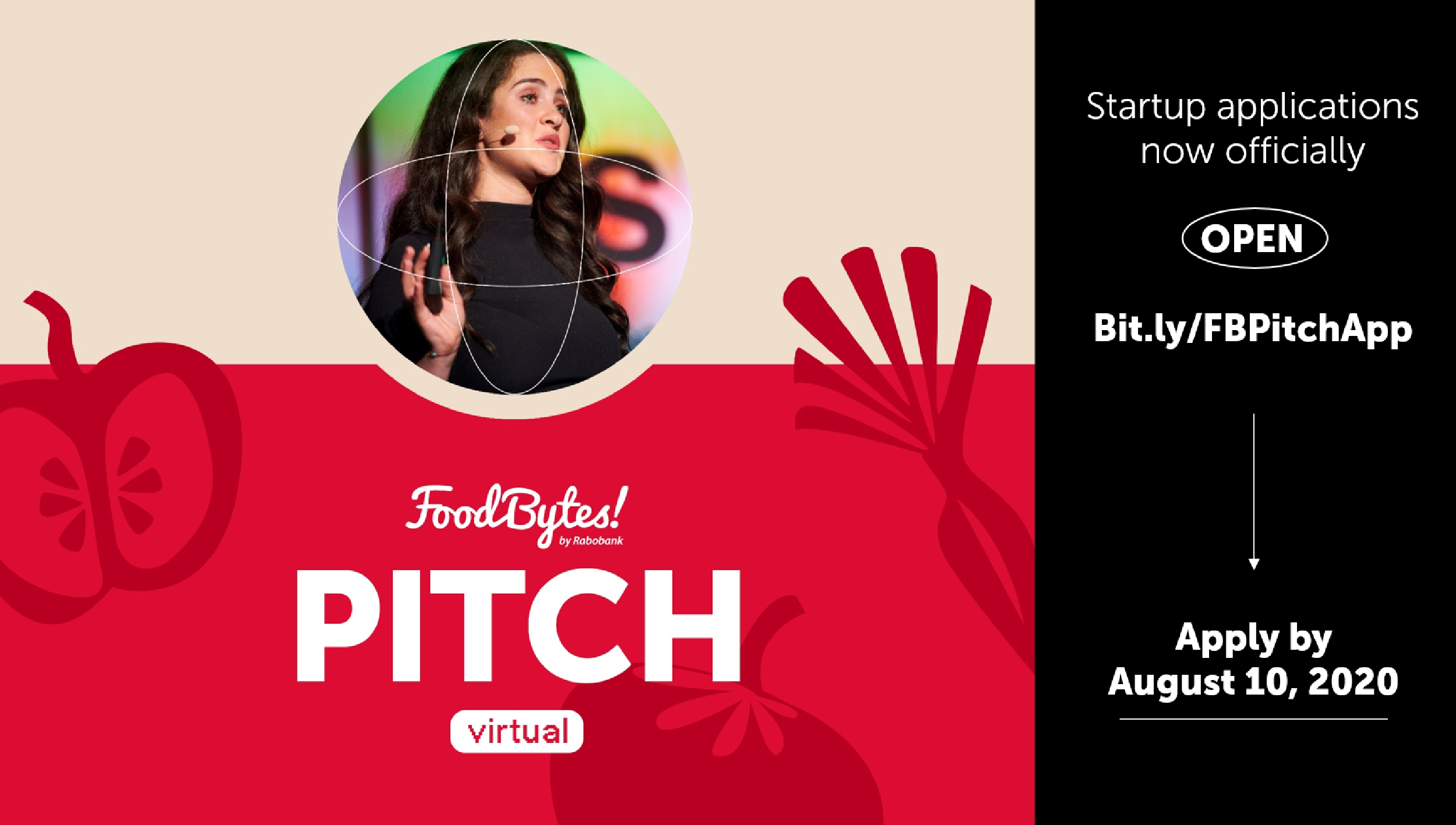 FoodBytes! Pitch, Rabobank's discovery and networking program that builds lasting connections between sustainable food and ag startups, corporates and investors, is going 100% VIRTUAL. Welcoming 45 startups from around the world, FoodBytes! Pitch VIRTUAL will consist of private mentorship sessions, one-on-one connections and media opportunities for selected startups and partners, spanning two weeks from mid-October through early December.Applications are now open until August 10th, and startups working to tackle the most pressing food system challenges are especially encouraged to apply, including those pioneering on-farm automation, animal health tech, shortened supply chains, food loss mitigation, accessible food e-com and functional ingredients.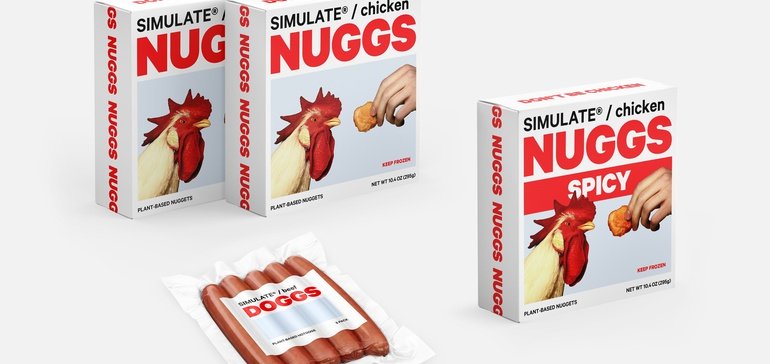 CPGTyson Turns to Robot Butchers, Spurred by Coronavirus Outbreaks – The Wall Street Journal
The pandemic is speeding meatpackers' shift from human meat cutters to automated ones, but machines can't yet match people's ability.Plant-Based Chicken Startup Nuggs Gets $4.1M Investment and Creates Parent Corporation – Food Dive
Lerer Hippeau, AgFunder, Reddit co-founder Alexis Ohanian, former Whole Foods CEO Walter Robb and model Jasmine Tookes invested in the round. Under its new umbrella corporation, Simulate, it plans to launch a spicy version of its plant-based nuggets, a plant-based chicken patty and plant-based hot dogs called Doggs.KRAVE Creator Acquires Chef's Cut Real Jerky Co Under Sonoma Brands as Part of 'Roll-Up Strategy' – Food Navigator
KRAVE appears ready to roll-up the most promising new players to create a marketing powerhouse that can push the category to the next level.Singaporean Startup Karana Raises $1.7M for Meat Substitutes Made From Jackfruit – TechCrunch
Karana's seed investors include Henry Soesanto, the CEO of Monde Nissin Group, which acquired Quorn Foods in 2015; agtech investment firms Big Idea Ventures and Germi8; and angel investors Kevin Poon and Gerald Li, both Hong Kong entrepreneurs with experience in the food and beverage industry. The Goya Foods Free Speech Controversy, Explained – Vox
Goya Foods' CEO says his speech is being suppressed by a boycott of the brand in response to his recent praise of President Donald Trump. The Rise Of Female Entrepreneurship In CPG Driving Largely Male-Dominated Investment Circle To Onboard More Women – Forbes
A growing number of investment funds and initiatives such as Women On Boards aims to increase investments in female-founded CPG companies.Business Lessons as Second Lockdown Looms – New Hope Network
As new COVID-19 cases surge and a second round of lockdowns appears imminent, lessons learned from when the novel coronavirus emerged earlier this year are relevant once again for the natural products industry.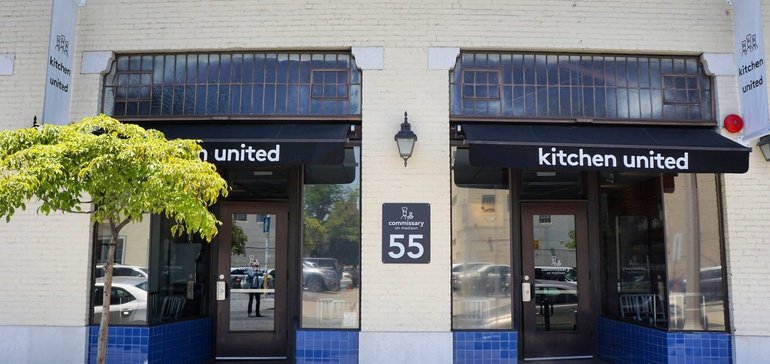 RESTAURANTSGhost Kitchens Could be a $1T Global Market by 2030, says Euromonitor – Restaurant Dive
The firm predicts cheaper, faster and more reliable delivery could help this segment capture 50% of drive-thru service ($75b), 50% of takeaway foodservice ($250b), 35% of ready meals ($40b), 30% of packaged cooking ingredients ($100b), 25% of dine-in foodservice ($450b), and 15% of packaged snacks ($125b). UK: Cloud Kitchen Startup Karma Kitchen Raises $318 million for Expansion as Food Delivery Explodes During the Pandemic – Business Insider
Karma Kitchen wants to become Europe's biggest kitchen space provider by opening 53 new sites across the UK and Europe in the next five years.Danny Meyer Is Turning His Restaurants Into Commissary Kitchens – Bloomberg
Using $1 million from Brookfield Properties, the Union Square Hospitality CEO is teaming up with Rethink to feed hungry New Yorkers.Butler Hospitality Secures $15M Series A To Provide Better In-room Hotel Experiences – Crunchbase News
The Kraft Group, &vest, Scopus Ventures and Mousse Partners all participated in the round.The New York-based "ghost kitchen" operator takes over a hotel kitchen on one property and uses it to provide meal delivery services to in-house guests there and in nearby hotels.The Restaurant Industry is at Another Crossroads – QSR Magazine
The new CEO of the National Restaurant Association on what the industry needs to survive, how it's banded together, and what's still to come.Lawsuit: Anti-Competitive Cactics by Grubhub, Postmates, Uber Eats Force Consumers to Pay Higher Prices – Nation's Restaurant News
If restaurants raise prices on third-party delivery platforms, those prices must be the same on competing delivery platforms as well as direct orders from the restaurants, suit alleges. But, some chains say delivery partners are okay when prices on their platforms are higher than in-store menu prices.Amid Social Justice Protests, Another Wave of Reckonings Hits the Restaurant Industry – Eater
In several cities, chefs are using social media to share worker stories of racism, sexism, and toxic workplaces.India: Jetty Ventures Invests $1M in Cloud Kitchen Startup Yumlane – YourStory
The startup will use the funding to fuel expansion into new cities and for hiring.Why the Internet Is Blowing Up About LA's Most Infamous Jam Maker – Eater
Sqirl, the LA darling known for its ricotta toast with jam, is under fire for allegedly selling moldy jam and harboring a secret kitchen.The CEO of SoftBank's Troubled Tech Fund Outlines His Pandemic Investment Plan – CNBC
Food delivery is one of the three of the main areas where he's looking to invest.Virus Forces Catering Platform to Find New Audience, Purpose – The New York Times
HUNGRY has pivoted from delivering meals to offices to feeding the elderly and low-income kids. Business is reportedly better than ever.New York City's Restaurants Are All In on Outdoors – The New York Times
More than 7.9k restaurants across the five boroughs have been approved for the city's Open Restaurants program, which temporarily allows for more expansive sidewalk and roadway seating.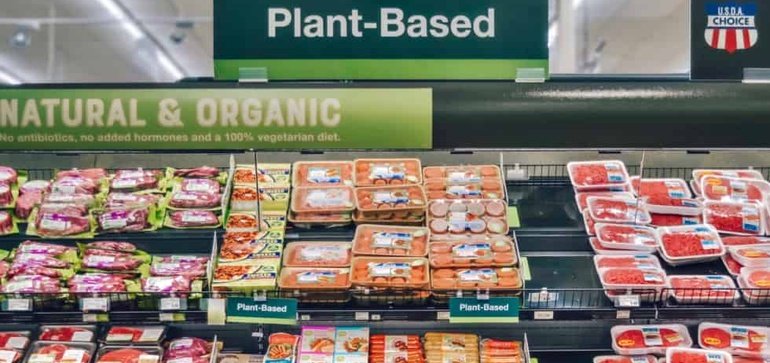 RETAILPlant-Based Products Sell 23% Better in the Meat Section, Study Finds – Grocery Dive
Kroger and the Plant Based Foods Association conducted the study, including an in-store set within the conventional meat section and targeted emails. Covid-19 Has Increased Online SNAP Purchases Twentyfold—and Amazon, Walmart Have a Lock on Virtually All Those Sales – The Counter
More than 750,000 households had used food stamps benefits online as of late June. That's up from just 35,000 in March. UK Supermarkets Promise to Never Sell Chlorinated Chicken in Blow to a Brexit Trade Deal with Trump – Business Insider
The UK government last month opened the door to accepting American meat products as part of any trade deal with Washington. However, Sainsbury's, The Co-op, and Marks and Spencer all told Business Insider that they wouldn't stock any products that breached current UK food standards.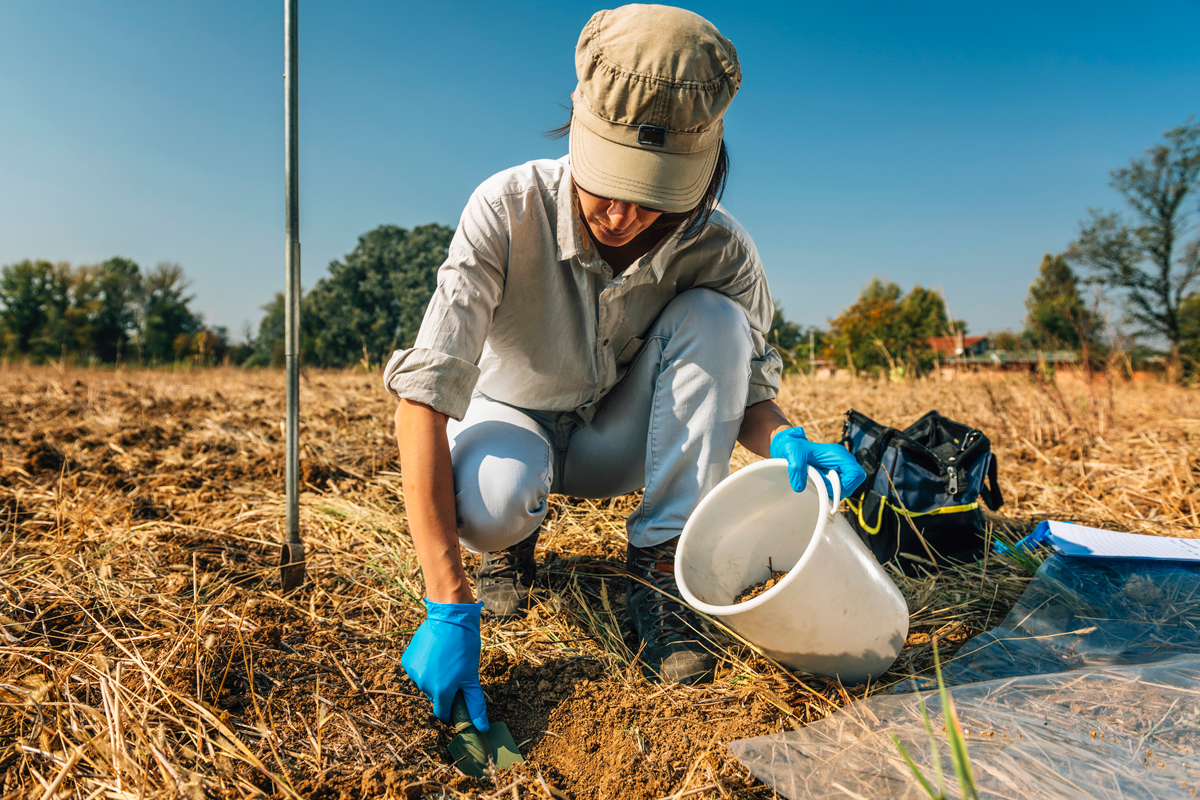 AGRICULTUREFood Companies Step Up Funding for Organic Farming Research – Civil Eats
Clif Bar, King Arthur Flour, Organic Valley, and others are providing university endowments to counter a system stacked in favor of conventional agriculture.China Signals Shrimp Virus Risk After Salmon Debacle – Bloomberg
China said a handful of packaging samples of imported shrimp tested positive for the coronavirus, raising questions again over whether the pathogen can spread through food or frozen products.How Urban Agriculture Can Fight Racism in the Food System – Civil Eats
Growing food in cities offers a powerful way to reclaim communities and change the dynamics so that people of color have wealth and power.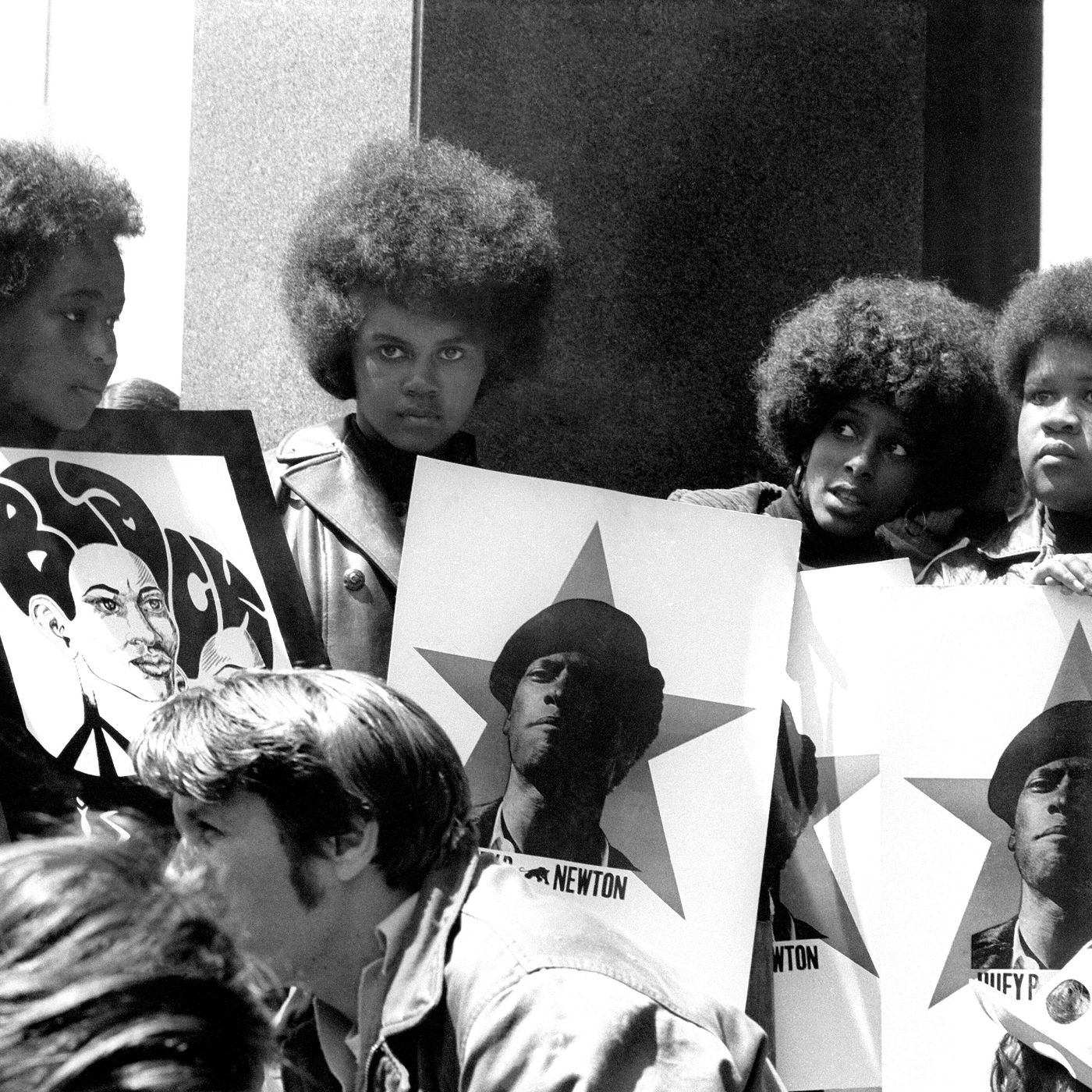 EATERS'If You Want to Experience Liberation, Black Women Must Be at the Table' – Eater
From the Montgomery bus boycott to the Black Lives Matter movement, learn about how Black women have made food a central part of protest.Sun Genomics Closes First Round Of Series A Financing At $8.65M – Crunchbase News
Pangaea Ventures led the round with participation from Danone Manifesto Ventures, SOSV, Human Longevity and Nascita Ventures. Sun Genomics aims to make every human's gut healthy through its direct-to-consumer custom probiotics solution.SUPPORT FOOD+TECH CONNECTThis newsletter takes a lot of time and resources to produce. We know it is a critical resource for the industry, so we are asking you to make a one time or monthly contribution to help us keep it going and free for those who are not able to afford to pay a subscription fee. Whether it's $5 or $500 every bit helps and shows us that you value our work. Not able to contribute? Help us by forwarding our newsletter to your friends and colleagues.
♥️ our newsletter? Forward it to a friend or subscribe
here
.
Source: mailchi.mp