Food waste: Upcycled food brands to the rescue
10 julio 2020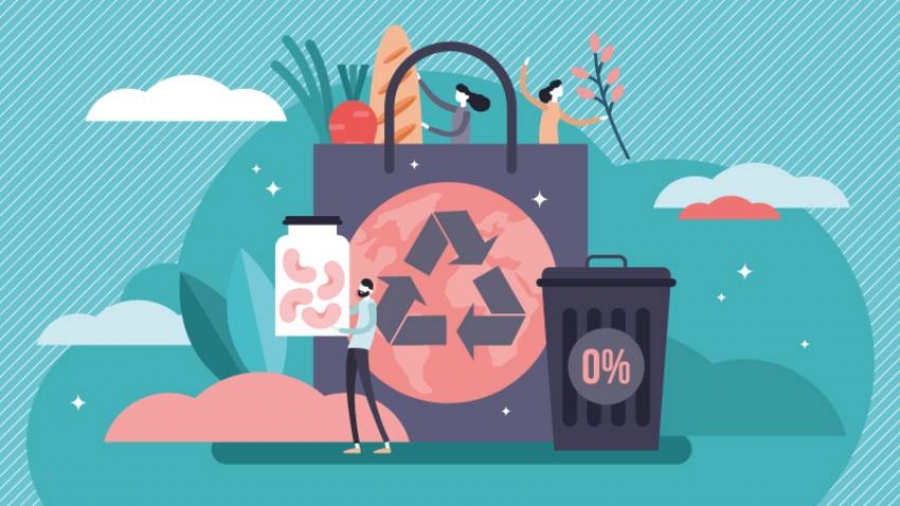 Ellen MacArthur Foundation's Emma Chow discusses the uptake of the circular economy in the food sector, and we name 9 brands upcycling by-products, harnessing the full potential of foodstuff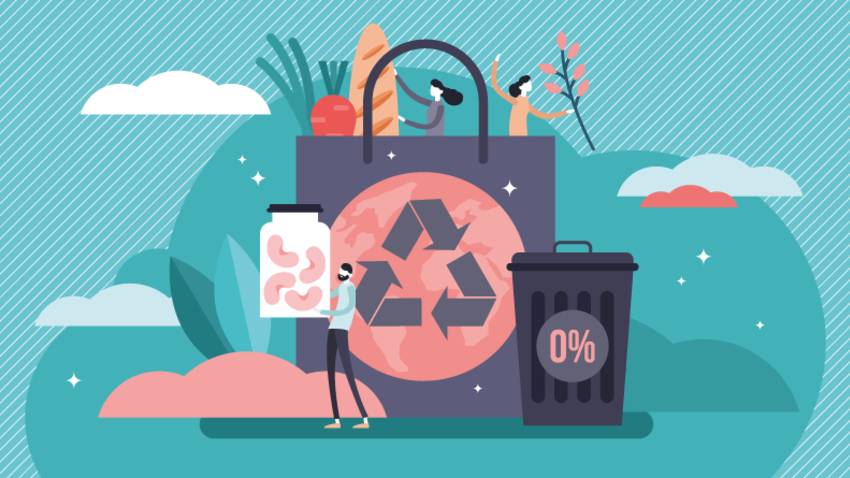 There has been a wave of investments in food and drink brands this year with one common characteristic: products or services brought to market can help tackle some of the world's most pressing problems: health, food security, and climate change. Today, investors are willing to pour fresh capital into businesses with such potential because addressing these problems has become a matter of urgency.
The Covid-19 pandemic has made these challenging issues even more present – increasing scientific evidence points at obesity as an independent risk factor for severe illness and death.
Foodstuff and the food ecosystem play a vital role in our bodies and society, hence it's not surprising that members of all corners of the community, and from every stage of the supply chain, start to take action. It seems like everyone in this space agrees that it's time to change the trajectory of our lifestyles for the better.
On the investment front, for example, we have seen Amazon launch the $2 billion Climate Pledge Fund, the creation of a vegan venture fund by Veg Capital in the UK, and a €53 million fund launched by Swedish investors Pale Blue Dot. All three initiatives seek to support entrepreneurs with their vision of a more sustainable future embodied by solutions in food, drink, agriculture, technology or services.
On the consumer side, the emergence of the segment dubbed 'lifestyles of health and sustainability' – LOHAS – recognises the shift towards healthier options by people based on their belief rather than the traditional consumer segmentation based on age, disposable income or demographic, for example.
The current estimate is that LOHAS consists of about 100 million people worldwide.
Carl Peyron, the founder of think tank LOHAS Sweden, argues that approximately 20% of the population in Europe may be labelled LOHAS consumers.
Food companies are also upping their game towards better sustainable credentials. Unilever and Nestlé have recently committed to achieving net-zero carbon targets ahead of the Paris Agreement.
Food ecosystem overhaul
The route to healthier food produced sustainably is a long journey and requires a fundamental shift of mindset and manufacturing set up. Up until now, production has been done in a linear flow of processes based on 'make, use, and dispose'.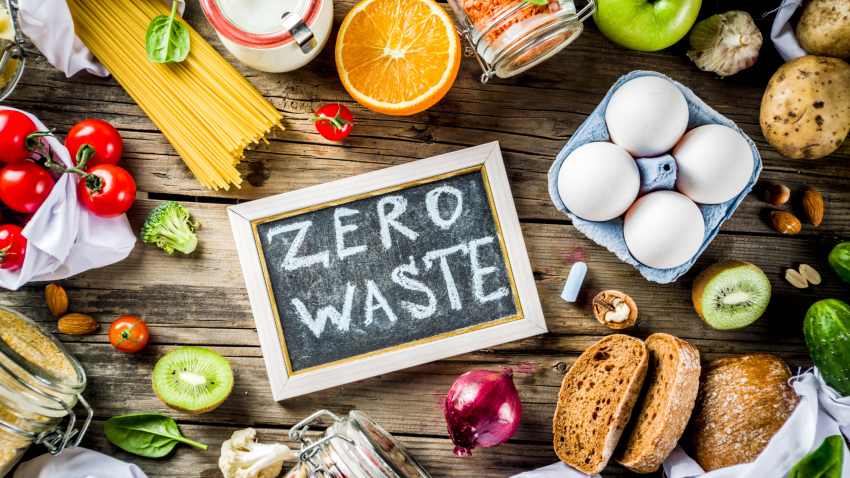 The livestock industry has been in the fire line due to the high carbon footprint of manufacturing, yet carbon emissions from food waste are on par to it.
Foodstuff in landfill rot and become a source of methane, a greenhouse gas deemed to have 21 times the global warming potential of carbon dioxide. Logistics adds to the problem. It is estimated that transporting the food that goes to waste releases as much carbon pollution as 39 million buses.
Challenger brands and impact investors have realised that a circular economy is best suited to the sustainability challenges we face today.
Circular economy in the spotlight
The circular economy is a model that promotes the use of resources for as long as possible, extract the maximum value from them while in use, and seeks to recover and regenerate products and materials at the end of each service life.
The concept of circular economy dates back to the sixties. 'The Economics of the Coming Spaceship Earth' by English-born American economist Kenneth Boulding is cited as the first expression of the 'circular economy'. Although he didn't use that phrase, Boulding raised awareness of an open economy with unlimited input resources and output sinks, as opposed to a closed economy, in which resources and sinks are tied and remain as long as possible a part of the economy.
The release of the report 'Towards the Circular Economy: Economic and Business Rationale for an Accelerated Transition' in 2013 put the circular economy in the limelight for the first time. The report was commissioned by the Ellen MacArthur Foundation and developed by McKinsey & Company.
A British sailor, Ellen MacArthur DBE founded the charity in 2009 to inspire people to re-think, re-design and build a positive future through the framework of a circular economy.
A better food ecosystem
Many industries have started to adopt a circular economy. In the food and drink sectors, the stage of progress is still in the infancy.
Emma Chow, Food Initiative Lead at the Ellen MacArthur Foundation, explains that we see lots of action and effort to reduce the harm of the food and drink industry by using less water or avoiding deforestation, for example.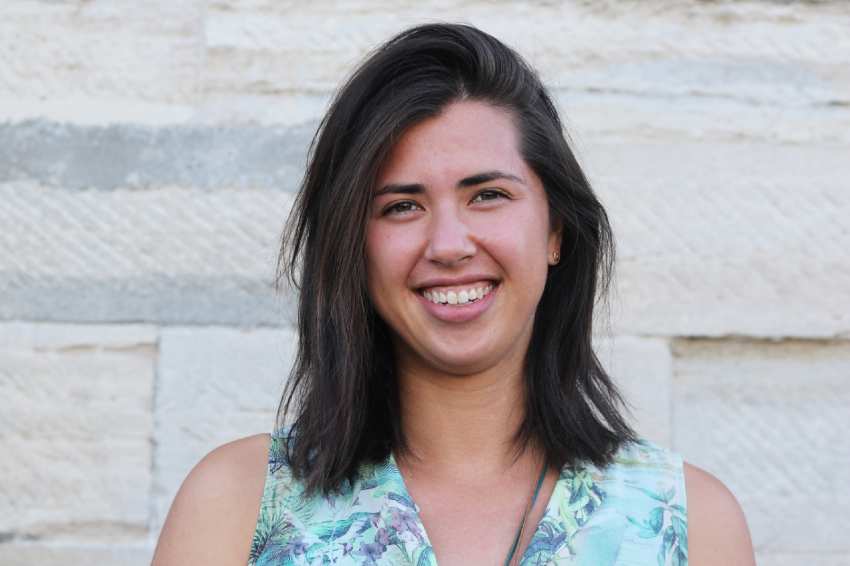 Emma Chow, Food Initiative Lead at the Ellen MacArthur Foundation
"It is only recently that some pioneering companies have started to recognise that we can go beyond simply doing less harm, and harness the full potential of food to actively improve the outcomes for people and nature," says Chow.
For Chow, the food and drink industry is now starting to see the value of circular economy as a way to re-design products and entire supply chains to meet climate, waste and biodiversity commitments, shift consumer preferences, and increase supply chain resilience.
"Covid-19 has led many to re-examine the current system and ask how we can build back better," she says. "That means the circular economy has become more relevant than ever, as a pathway to redefined growth and enhanced resilience."
By its very nature, the circular economy model opens up opportunities to create value in ways that are decoupled from finite resources, regenerate natural systems and help us tackle climate change. "This boosts long-term economic growth by building financial and natural capital," says Chow.
"The Covid-19 has led many to re-examine the current system and ask how we can build back better"

Emma Chow, Ellen MacArthur Foundation
The Ellen MacArthur Foundation launched its first report on creating a circular economy for food at the World Economic Forum in Davos in 2019. "Since then, we've seen growing interest, not just from manufacturers and producers, but from across the system – from farmers to city leaders," says Chow.
Last June, the foundation announced a partnership with three cities – London, New York, and São Paulo – as well as with companies from across the food system, including Danone, Mizkan, Nestlé, Novamont, Veolia, and Yara. "Together, we will be working to develop circular economy solutions that address the problems of today's food system," Chow reveals.
Nutrition-rich upcycled food products
Chow believes that a food system fit for the future would address some of the greatest environmental challenges of our time while providing nutritious food and supporting thriving food businesses.
"In a circular economy, the very act of growing food would regenerate nature and, in doing so, build healthy soils that help to tackle climate change and boost biodiversity," she explains.
Chow says food in a circular economy would be resilient and allow us to rediscover our deep connection to where food comes from and who produces it, all while providing health benefits.
"It would make food waste a thing of the past," she says. "By-products would become valuable inputs to the wider economy, and nutrients would be returned safely to the land."
"By allocating capital towards circular economy practices, and engaging companies on the topic, investors can not only help accelerate the shift but benefit from it"

Emma Chow, Ellen MacArthur Foundation
The bottom line is that rather than having a food ecosystem that contributes to climate change, degrades land and encroaches on wilderness, a food system fit for the future would be a positive force.
Investors, Chow says, have a pivotal role in helping to achieve a circular economy in the food ecosystem.
"By allocating capital towards circular economy practices, and engaging companies on the topic, investors can not only help accelerate the shift but benefit from it," she says.
Chow also argues that there is an important role to be played in mobilising finance for food manufacturing and service companies that are designing products and menus that create more resilient supply chains.
Upcycled product development
The move to upcycle by-products is not an easy one, and Tyson Foods – NYSE:TSN – is among the food companies that have tried and failed. Last October the company shut down the operation of Yappah, a brand it had launched in March 2018.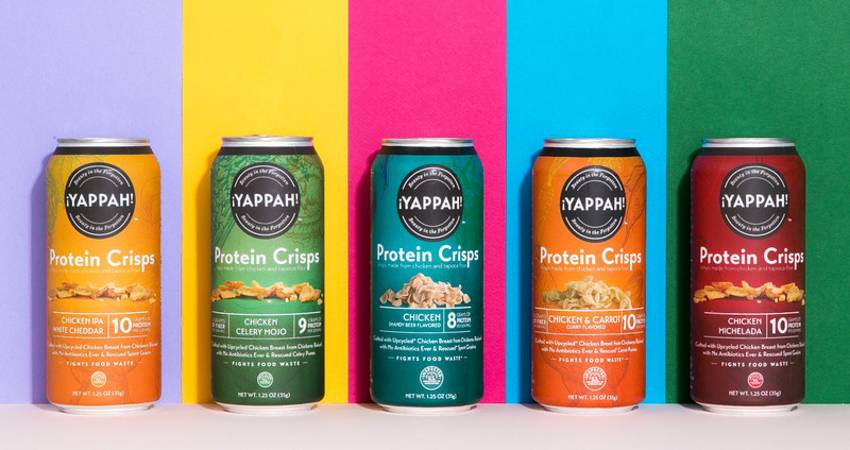 Yappah range of chicken crisps. Photo as seen on Yappah kickstarted launch on Flickr
Yappah was in the market for 20 months. It was a range of bite-sized protein crisps sourced from leftover chicken, vegetable puree, juice pulp and other scraps.
While the team behind the product development argued that it did not offer the viability that would enable continued investment, the product didn't quite resonate with the consumer. Yappah had mixed reviews around the concept and the taste, packaging and price.
Tyson Foods said, however, that food waste is still a focus for the company. While innovation continues to be developed in-house, the venture arm of Tyson has been backing food-tech start-ups with the potential to shake up the food ecosystem, too. Tyson has invested in the cell-based meat space, backing Memphis Meat, Beyond Meat, and Future Meat Technologies, for example.
By all means, upcycling by-products into tasty and nutritious food is a major endeavour. We took a deep dive in search of companies and brands with the entrepreneurial spirit, technology and dedication to bring to market upcycled products consumers would love.
Next page: BeeBee food wraps
Related content
Source: nutritioninvestor.com