Dutch Agrifood acceelrator StartLife selects 9 European startups that reshape the Food industry. – TechnGood
22 septiembre 2020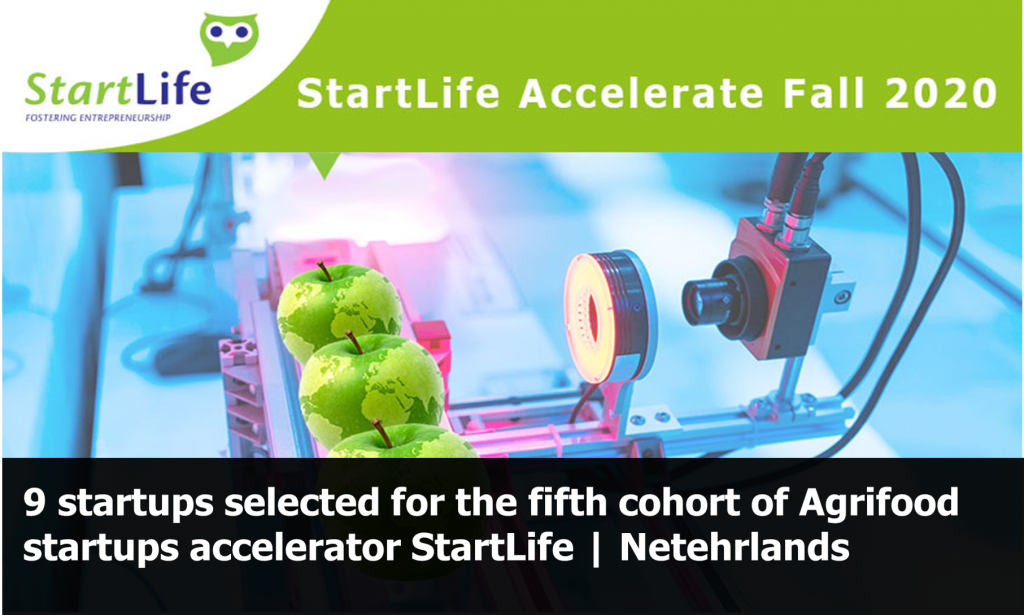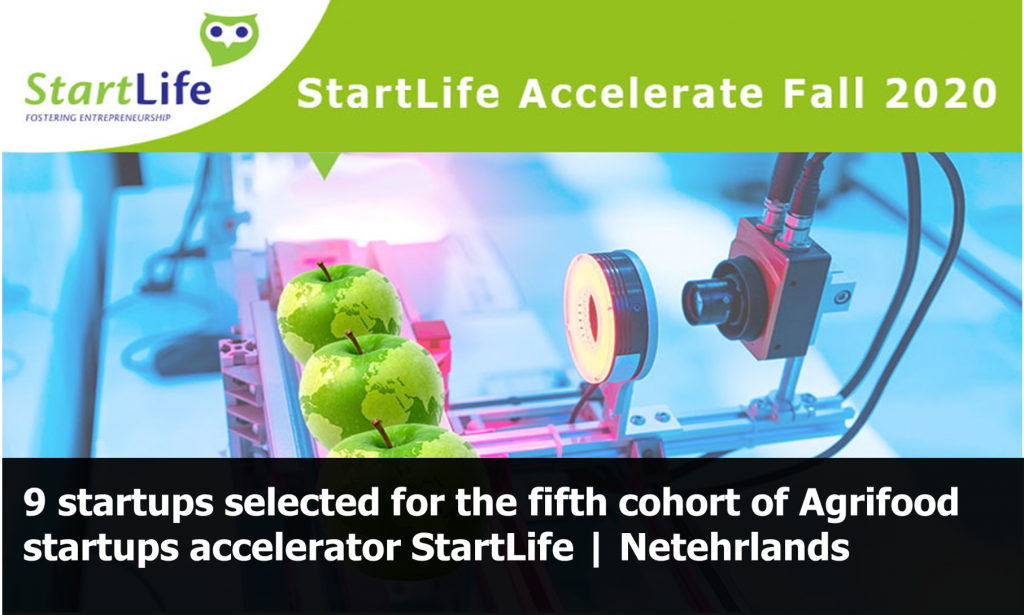 The dutch Agrifood startups accelerator Startlife has announced its selection of European startups for the Fall cohort. Their graduation is due on 9 December.
The selected startups are developing and introducing new technologies that may dimminish food waste and boost sustainability and productivity.
The 9 startups making up this fifth cohort are:
"Creates sustainable, healthy and tasty products with their patented FiberedFresh® technology."
"Mylium developed a clean production method for quality fabrics that are vegan AND have a luxury appeal. Their fabrics are produced using mycelium, the thread-like root structure of mushrooms."
A Biotech company dedicated exclusively to research and development in the field of sustainable encapsulation.
"KOMRA brings the functionality of lab spectrometers into a small handheld device powered by AI. It's the world's first affordable hybrid spectrometer that you can use to analyze food and materials and display results instantly on your smartphone."
"Iamus is an agricultural technology company that uses machine learning to turn visual, environmental and biometric bird and farm information into actionable data for poultry producers."
"BlakBear develops novel chemistry and electronics for easy and portable chemical sensing. From air and water quality to commodities and supply chains, at BlakBear we are pioneering simple chemical measurements"
Healthycrop (Denmark) – Solutions that enable fungicide free agriculture
Plantik – France :
Engineering the plants of tomorrow, unthinkably faste
Vertigo – Netherlands :
Quality control for fresh fruit with microwave measurements
Source: techngood.com