During COVID-19, Social Distancing Includes Robots In Restaurants And Food Delivery
3 julio 2020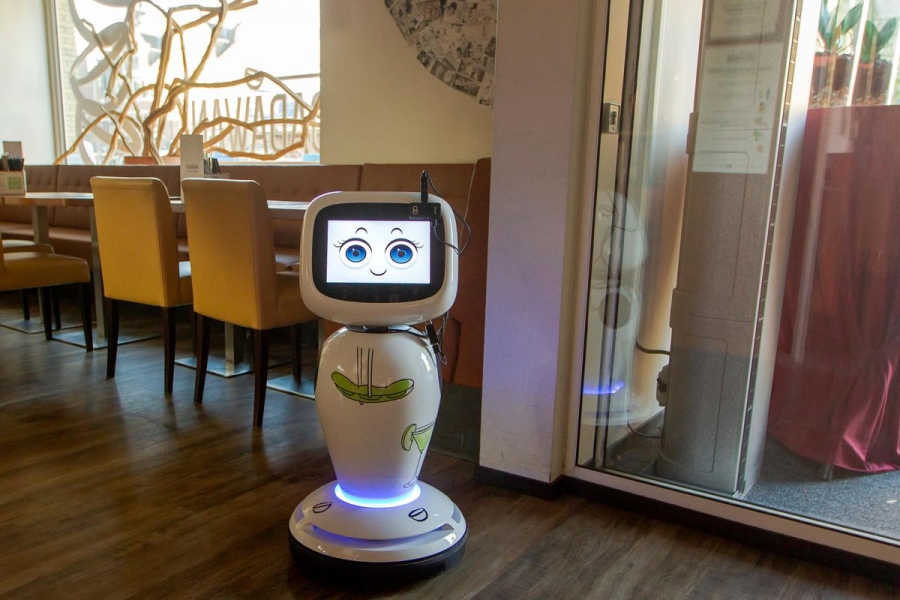 Although robot technology was already gliding, Jetsons' style, into our lives pre-pandemic, the impact of the lockdown and severity of the virus make the contact-free offerings of these autonomous creations more appealing to some by the day. Robotics are key components in manufacturing sectors such as automotive and aviation, but are relatively sparse in the customer facing segments of the hospitality and travel spheres. Apart from the novelty of every noodle making, flavor tasting or airport check in robot on the market, customers tend to enjoy the human connection in their service industries. In a PwC study from 2017/18, the research indicated that customers were drawn to a people driven retail experience over an automated one. «New technology tools are tantalizing and sometimes necessary, but the human touch remains enormously important," wrote David Clarke, PwC global chief experience officer and Ron Kinghorn, US consumer markets advisory leader, in the report. "Today, 64% of U.S. consumers and 59% of all consumers feel companies have lost touch with the human element of customer experience. 71% of Americans would rather interact with a human than a chatbot or some other automated process."
That, of course, was another time — one where COVID-19 had not added a new level of uncertainty to a stranger's handshake or spoken word/breath. Moving forward, the hospitality and foodservice industries, as well as the supply chains that provide them, may look very different. From robot waiters in the Netherlands to a fully automated restaurant in China, the idea of human-free dining service may partially alleviate the anxiety of eating out that some customers experience (some of these robots even measure patrons' temperatures before they enter the restaurant).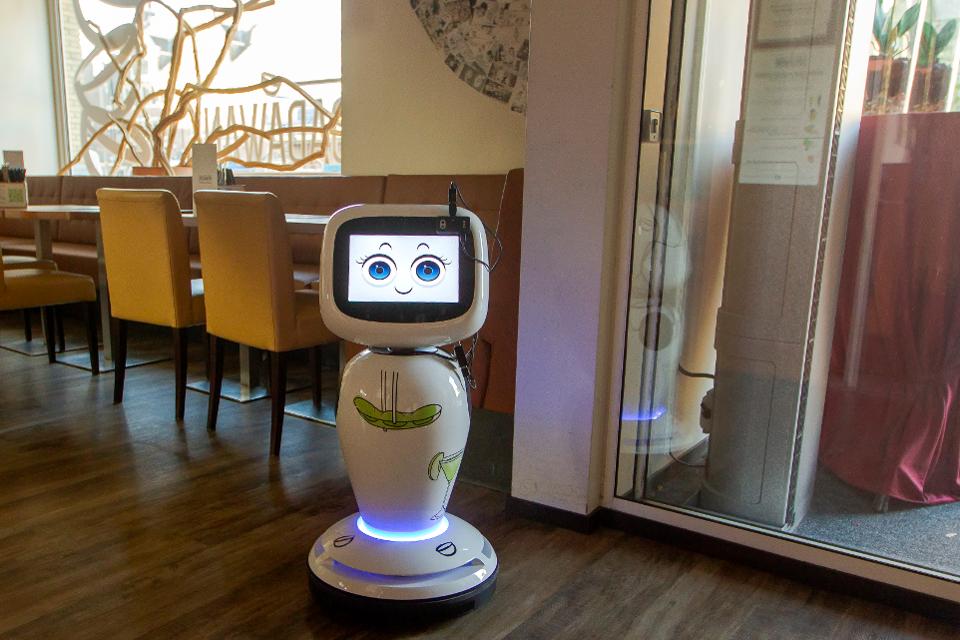 MAASTRICHT, NETHERLANDS – MAY 28: View of a serving robot at restaurant Dadawan on May 28, 2020 in … [+]
Getty Images
There are issues with these concepts, however. Apart from the impersonal nature of this style of service — anathema to many restaurateurs who remain in this business of razor thin margins and catering to others because of love of the art of hospitality — the prohibitive cost of many of these pieces of technology would make them unsuitable to the mom and pop establishments.
Perhaps the route forward lies in a collaborative effort between human and machine. "Take advantage of automation, but make sure customers can reach a human when one is needed," wrote Clarke and Kinghorn from PwC. "In turn, automated solutions should "learn" from human interactions so those experiences also improve. This shift allows your employees to be more engaged when they're needed, provide better service and get necessary support from technology—as part of the seamless experience."
Another issue that may arise from increasing automation is the actual cost to human workers. When Box'd, billed as Canada's first fully automated restaurant, opened this month, the automation actually meant more workers were hired. "We've traded front of house order-takers for more chefs and a concierge team, to make it easier for you to get the healthy food you want, fast," reads the restaurant's website.
These chefs are an important consideration in the restaurant equation, according to Paramount Fine Foods CEO Mohamad Fakih, who came up with the concept. "I believe in people, people always come first for me. I will never propose something that is robotic, that takes away people, that takes away jobs," he told CityNews.
Other Canadian companies are also incorporating automation into their model, such as the grocery chain Sobeys, which recently announced a move into automated assembly for online deliveries. The initiative, called Voilà, uses robots in a centralized distribution center to parcel out the groceries to surrounding areas (the first one will be in Vaughan and serve the Greater Toronto Area, but plans to expand across the country are in place).
"We think the combination of our robots and teammates working together safely with less handling is important," Sarah Joyce, Sobeys' senior vice president of e-commerce, told Yahoo Finance. Humans will package and deliver the orders, however, meaning that there will still be some worker interaction, at least for the meantime.
These robotic monitors in stores have been rolling out worldwide in recent years, according to Robotics Business Review, which follows five machines around their predefined paths (shades of Wall-E, or even better, beloved character actor Mail Robot). From restocking aisles to a cleanup on aisle 4, these robots adapt to the job through machine learning. In some cases, the carts are harnessed to an app to follow the shopper around the store — a technological advance that has been available in luggage for some time now. Of course, not everyone is enamored with the idea of a robot (some equipped with giant googly eyes, no less). One customer at Woolworths reportedly complained about the robot's facial expression: "Those blue angular lights are like nasty squinting eyes silently judging you."
Even robots can't please everyone.
Source: forbes.com