Developing The World's First Flavoured Edible Drinking Straws — FoodHack
2 julio 2020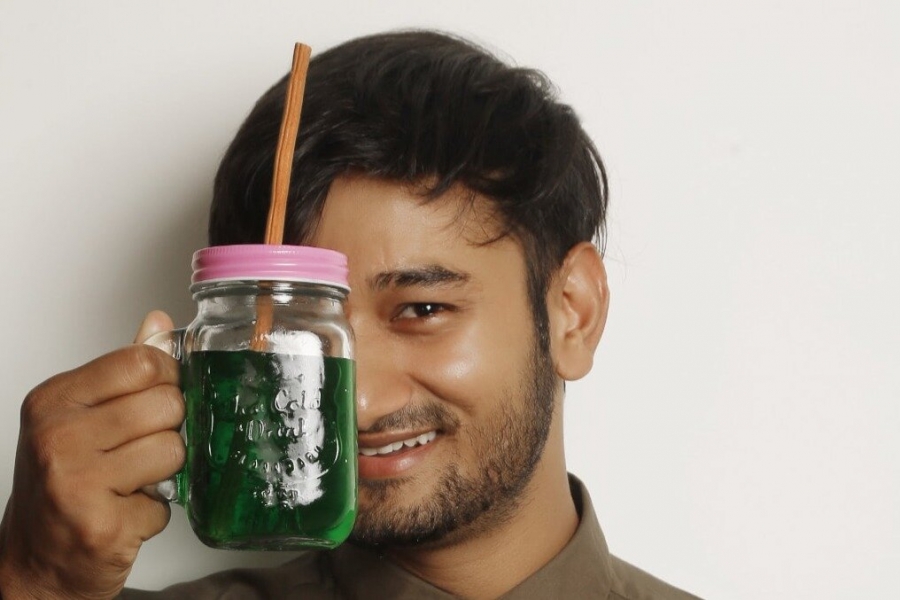 We live in the golden age of convenience. We've all been there – when we didn't have the time, patience or the skill to cook or we just didn't want to go through the trouble of washing our dishes. We either pull out our phones and order order a pizza to our doorsteps within 30 minutes. Or we pass by to a nearby restaurant and get takeout.
But chances are that with your delivery and takeout – you'll be get something else with your order too. Plastic packaging. Your soft drink will be served in a plastic cup or bottle, with a plastic straw on the side, you'll have plastic containers to takeaway, and plastic utensils to eat your food. And once you're all done with your meal, you'll probably throw all this plastic waste into the nearest trash bin.
The increasing use of plastic has not only made the lives of consumers labor-free, but it has also allowed food companies, especially fast-food joints, to make foodservice cheaper. However, even with all the perks plastic has to offer us, we cannot ignore the problems it has created for our environment.
With increasing awareness among people regarding the harmful effects of plastic on our planet, innovators and entrepreneurs, are working to build sustainable and bio-degradable solutions to replace plastic cutlery. One of them is Shashank Gupta, CEO of the NOM company. He is an IIT Guwahati graduate who worked in startups for 3 years as a business and product manager before quitting his job. He then joined hands with Simran Rajput, now NOM's co-founder, to work together to tackle India's plastic problem head on.
This week I reached out to Shashank Gupta, to talk more about the need for biodegradable cutlery and how his company is working to change the consumer behaviour.
1. What is Nom about?
Nom was established in September 2018 and as of now we are a team of 6 people with more of an R&D centric focus. Nom is an innovative sustainable edible solutions company that aims to substitute single-use disposables with green, sustainable and eco-friendly solutions with edibility on top of that.
2. Why do you think it is important for people to know about the work you are doing? Why should readers care about it?
We are building a solution that takes away the need for throwing things away since it's a tasty edible product with functionality in it. Zero waste society is our SDG (sustainable development goal) with this solution. Plastic straws take forever to degrade and are a menace to the environment. Other options such as PLA require composting facility and paper straws don't last long in liquids. A sustainable option such as bamboo straws is a cleaning hazard. On the other hand, our solution is a ready to eat product, similar to bakery items, thus wouldn't require any composting facility if thrown away and is 100% biodegradable.
Made from natural ingredients and FSSAI, ISO:22000 and FDA(pending) certified, our solution aims at changing users behaviour of 'use and throw' by building sustainable products with drop-dead taste on top of it.
Source: foodhack.global