Boutique Marketplaces: Democratizing Food Delivery | LinkedIn
22 febrero 2021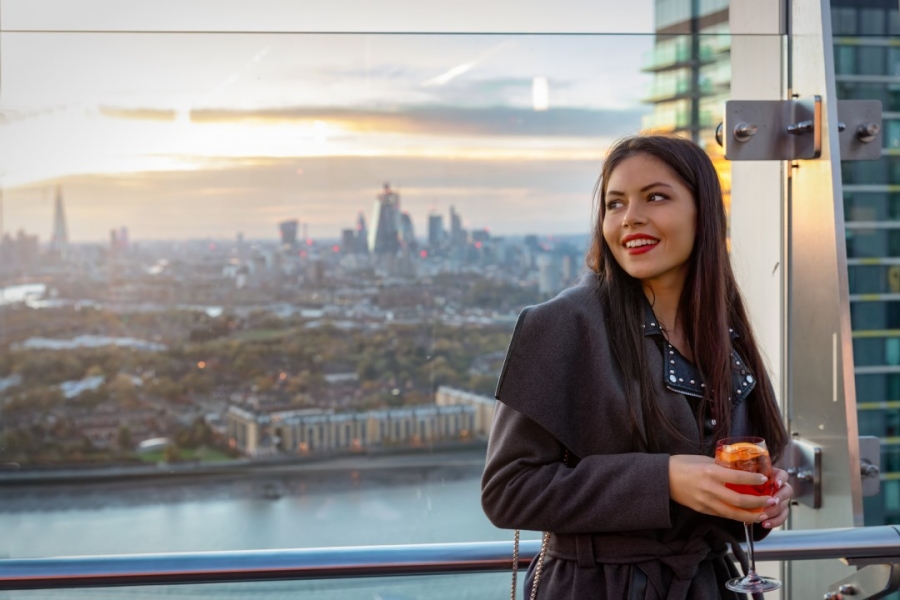 The retail parallel: Aggregators vs. Platforms
«The future is here, it's just not evenly distributed.» When it comes to online shopping, retail is years ahead of food delivery. Amazon began service in 1995. While Doordash – the leading food delivery aggregator in the US – was launched in 2013.
Could retail shed light on the future of food delivery? We think so. Ben Thompson explains the difference between aggregators and platforms. Retail aggregators like Amazon intermediate the relationship between users and merchants. On the other hand, retail platforms like Shopify facilitate a relationship between users and merchants.
Even if Amazon has dominated retail e-commerce, we see a merchant «revolt» in the making. Three facts backing it up: 1) Shopify ranked second in the US with a 6% share of retail e-commerce sales in 2019; 2) Shopify reported 96% revenue growth year-on-year in Q3'20; 3) Wall Street Journal reports that Amazon is trying to neutralize Shopify.
Share of U.S. Retail eCommerce Sales 2019. Source: eMarketer, May 2020
Meanwhile, in food delivery, we have lived in a pretty much solo-aggregator world (with the exceptions of a few top brands). However, that's changing. And Covid-19 has become an accelerant of this change:
«Food delivery aggregators charge us with 25%+ commissions. This can be accommodated when delivery accounts for 10% of total sales. But it's unsustainable when it becomes a major part of the business» – Restaurant Brands Association
To complete the perfect storm, food delivery aggregators own the customer relationship. This leads to restaurants competing with each other for the attention of anonymous users. On the aggregators' terms.
A Cambrian explosion of platform-enabled restaurants
The Cambrian explosion is a peculiar finding of modern biology. Practically all major animal phyla first appear in the fossil record within a relatively brief "window": the Cambrian period. The window is 20 million years wide but took place 541 million years ago. The restaurant industry is about to be completely re-shaped as much as life on earth at the Cambrian explosion. And platforms are going to play a key role.
In our view, the canonical restaurant platform has to offer two fully integrated layers:
The transactional layer: In our case, Cheerfy Shop enables restaurants to create their own online shopping channel for delivery, take-away, and at-table ordering, saving on commissions from aggregators (we quantify these savings here). This layer creates a branded, differentiated shopping experience. It is fully integrated with the point-of-sale and courier platforms. And it injects customer data into the relational layer.
The relational layer: In our case, Cheerfy Loyalty builds rich customer profiles by integrating all key systems (orders, reservations, point-of-sale, Wi-Fi, etc.). And it helps using that knowledge to develop a digital relationship that drives loyalty and sales. This layer makes THE difference by creating a direct channel for Brand Lovers, developing a genuine experience that rewards loyal customers and keeps our brand Top of Heart.
The 10x feature is the combination of both layers. The transactional layer creates the sales channel. The relational layer makes it compelling and differentiated (versus aggregators, among others). The combination is the de-facto front-of-house platform for restaurants (Online Shopping + CRM, Marketing Automation, Loyalty Card, Vouchers, Feedback, Email Marketing). And, by extension, the new way restaurants sell post-Covid.
That said, platforms and aggregators are by no means mutually exclusive. We believe in approaches that intentionally extract the best of both worlds, maximizing sales and optimizing profits for the restaurant:
When it comes to loyal customers (i.e. that minority of customers generating the majority of my revenues): Do we want them to order through aggregators because we simply don't give them an alternative? Surely not.
On the other hand: Do we want to heavily invest in attracting low-loyalty customers to our own store? Maybe not either. Aggregators probably offer the best opportunity to capture the «promiscuous customer» demand.
The next frontier: Boutique Marketplaces
Now: What if we could get the best of both worlds? What if we could have the profitability and customer ownership inherent to platforms, while we capture extra sales via aggregation?
Cheerfy Places is our answer. It allows multiple restaurants to aggregate their individual Shops through collaborative partnerships that result in meaningful Boutique Marketplaces
Cheerfy Places turns multiple Shops into a fully-fledged marketplace featuring: branded design, multi-location management, multi-brand ordering, restaurant filtering (categories, price, diet), promotions, or smart routing to individual Shops. Available in Web and/or App.
Our vision: beyond tier 1 aggregators, there is going to be a long tail of «Boutique Marketplaces» appealing to a wide variety of customer segments based on the restaurants they provide access to.
And it strikes us as fascinating how – in a matter of weeks – this is starting to materialize in different directions. Two examples:
INGKA, IKEA's parent company, has launched Places at one of their shopping malls in Spain: RIO Shopping. Their food court includes national and international restaurant brands. And it is one of the most active areas within the mall. By leveraging Places, they are extending the food court experience to their customers' homes and differentiating their offering to restaurants.
Sin Tenedor Group owns a plethora of restaurant brands including Sushicatessen, The Burger World, Chickenly, or Come Poke. And it is active in multiple mid-sized cities in Spain. 'Places' makes good that 'unity is strength' aggregating their entire portfolio of brands in their marketplace. And ultimately enriching the food delivery landscape in tier 2 cities with a limited offering.
And possibilities are endless!
Taking it further… what if villages – an untapped territory by tier 1 aggregators – could have their own local marketplaces?
What if Michelin-starred restaurants could create their «haute cuisine» marketplace with a premium delivery service («drivers in uniform»)?
What if the brands with the highest standards in sustainability, ethical sourcing, and social responsibility, joined forces?
Yeah, that would be cool. We will keep you posted!
Stay Safe,
Carlos
Published By
Source: linkedin.com