A Look at the Dinner Plate of 2050 | LinkedIn
14 septiembre 2020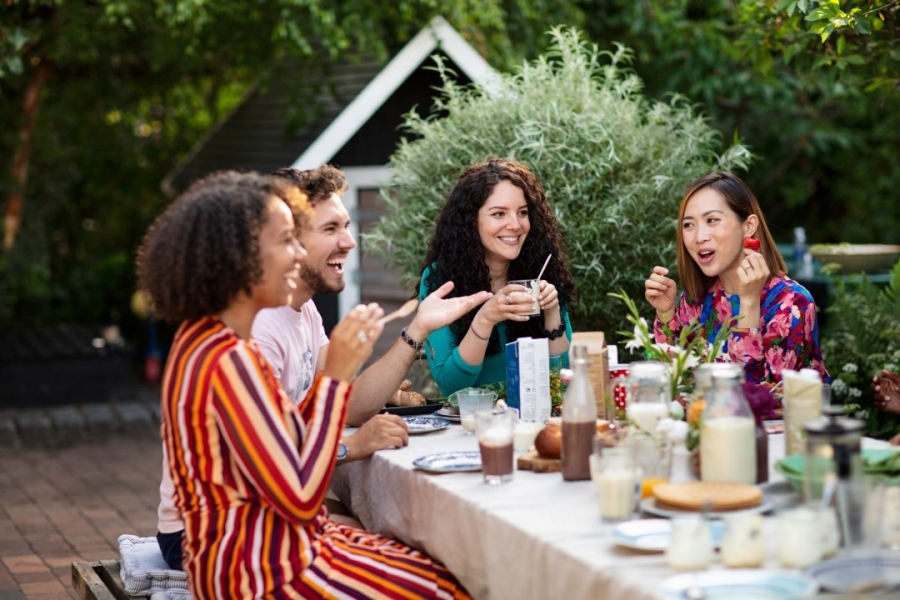 From the oven to the refrigerator to fermentation, centuries of tradition and innovation have led us to the dinner plate of today. But what will the dinner plate of tomorrow look like?
It is entirely possible that a dinner plate in 2050 will look almost the same as it does today. It may even taste, smell and feel the same as it does today. Beneath the surface, however, it will be a very different plate of food.
With a growing global population, meat consumption is at an all-time high. As global population figures are expected to be close to 10 billion in 2050, we will have more mouths to feed but not enough land for agriculture. Already we are seeing the strain that such heavy livestock farming is putting on the planet and environment. A greater focus on sustainable production and rethinking the food system is imperative.
If we want to ensure we are prepared to feed the world in 2050, a better use of protein is required, and could be achieved by shifting to diets with a greater share of plant-based foods could significantly reduce agriculture's pressure on the environment. At DuPont, we believe that the key to a sustainable food future is plant-based alternatives.
Healthy Eating for People and Planet
As consumers become increasingly environmentally conscious, they want a diet that is healthy for both body and planet. Millennials followed closely by Gen Zs, are particularly likely to seek out food that is healthy and sustainable.
Currently, 46 percent of global consumers are restricting certain animal-based products but not following a strict vegan or vegetarian diet [1]. A diet that balances protein intake from both animal and plant sources is on its way to becoming mainstream, helped along by plant-based foods that are vastly more appetizing than they were a few years ago.
While this trend has been noticeable for some time, the COVID-19 outbreak has accelerated the shift to plant-based alternatives. Today, nearly a quarter of US consumers are eating more plant-based meals. In Spain, 17 percent of consumers agreed that COVID-19 has made a vegan diet more appealing [2].
As the pandemic shines a light on plant-based products, the industry will pick up speed in its race to broaden and improve its offerings to win over the mass market.
The case for plant-based
According to the EAT-Lancet Commission on Food, Planet, Health, global consumption of plant-based food needs to increase by 100 percent for the good of our health and the health of the planet. In addition, industry analysts predict that plant-based meat substitutes will be worth 50 percent of the meat industry by 2050 [3] representing a massive opportunity for the food and beverage industry. How can we shift consumers from trying plant-based once to integrating it as a regular staple in their diets? We need to start by addressing the existing gaps in the market regarding taste and variety, and the lack of readily available plant-based options.
When taste and texture is king, everything needs to be delicious. With consumers looking for clean labels and sustainable ingredients, the origins of a product's ingredients have never been more important. The final push to become mainstream requires a crucial change in the industry. Players need to explore innovation beyond imitation. It is time to design a broader variety of products and categories that deliver on great taste while being healthy and sustainable for every meal, every day.
This is why DuPont has launched Danisco Planit™, a comprehensive range of functional ingredients bundled with our application expertise for food and beverages. This demonstrates our commitment to the planet, the ingredients used in our plant-based portfolio and ultimately the innovation and planning that goes behind the success of the industry.
Healthier, personalized diets is the future
Moving forward, technology and innovation will only continue to expand the limits of the kitchen while tackling diet-related issues such as obesity and diabetes. Aside from the rise of plant-based, the future menu may include more personalized diets and creative flavors that bridge the important links between diet and health.
A healthier, tastier future lies ahead.
[1] https://blog.euromonitor.com/the-unstoppable-rise-of-plant-based-alternatives/
[2] https://www.euromonitor.com/the-impact-of-coronavirus-on-packaged-and-fresh-food/report
[3] https://www.forbes.com/sites/bernhardschroeder/2019/06/18/plant-based-food-products-started-with-milk-now-taking-on-meat-whats-next/#11e3aef121da
Source: linkedin.com